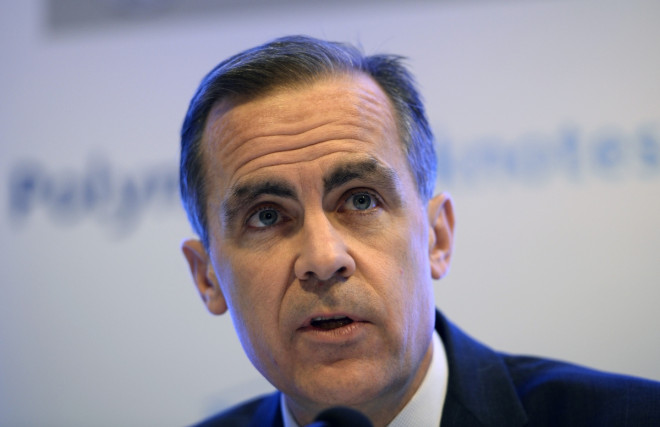 The Bank of England's governor Mark Carney has hit back at concerns that the 2015 general election will affect his, or any other Monetary Policy Committee members, vote on interest rate hikes.
Speaking at a Treasury Select Committee hearing, Carney told politicians that there was 'no danger' in his or MPC members' opinions on whether to hike rates or not, despite Martin Weale previously claiming that the political race could pause rate changes.
"We expect that when the time comes ... to begin to raise interest rates, we would expect that process to be gradual and we would expect the degree increases to be limited," added Carney.
"The limited level of increases is occasioned by the fact that we are still, we will still, in our collective judgement be living in extraordinary times a few years down the road where we have weakness from abroad, particularly Europe; ongoing fiscal consolidation; we have a global savings glut occasioned from emerging markets.
"We also have a financal system which we think is going to settle out having higher costs of credit relatively to the risk-free level of interest rate, and we need to take all those factors into that account."
In February, Weale previously said that a rate hike is likely to come in the second quarter of next year.
However, despite monetary policy decision being independent from the government, since 1997, Weale explicitly addressed whether a rate rise would be delayed during the general elections.
"During an election campaign it would obviously be difficult (to change rates) but the election campaign will last for three weeks," said Weale.
The BoE's MPC voted to keep the rate at 0.5% at their March meeting, where it has been since March 2009.
It is part of the central bank's ultra-loose monetary policy as it tries to help the UK economy on to a full recovery by keeping markets liquid and credit free-flowing.
Now the recovery is gathering pace. In 2013, the UK economy grew by 1.8%, its fastest pace in six years.
Carney has already revealed that the BoE would not hike rates in the near future despite UK employment falling by its fastest pace since 2007.
The BoE had previously been working to a forward guidance policy of the unemployment rate falling to a 7% threshold, at which point it would consider lifting its base rate from the record-low of 0.5%.
Unemployment has fallen sharply amid an emerging recovery in the UK economy, which saw GDP growth of 1.9% across the whole of 2013.
The Office for National Statistics (ONS) said the unemployment rate fell to 7.1% in the three months to November and the BoE thinks this has fallen further at the beginning of 2014. It now predicts it to hit 6.5% by 2015.