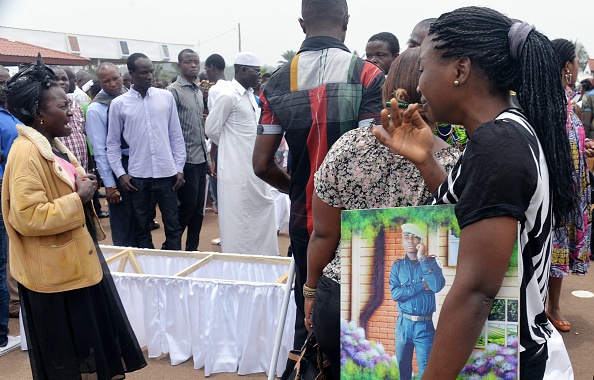 Cameroon has closed most of its markets along the border with north eastern Nigeria following the deadly attacks blamed on Boko Haram terrorists. Midjiyawa Bakaris, governor of Cameroon's Far North region, said the markets were to remain closed until further notice during a televised speech on Canal 2 International.
Although some have argued it would undermine people's businesses, authorities said the decision was made for security reasons as attackers often disguise themselves as traders and detonate explosives in crowded places such as markets. The move came as government spokesperson Issa Tchiroma Bakary said Cameroon has been attacked at least 30 times since the beginning of the year. In one of the deadliest attacks blamed on Boko Haram, at least 32 people were killed in coordinated bomb blasts in Bodo, a village near the border with Nigeria, on 25 January 2016.
Two suicide bombers died on 28 January when they targeted a school in northern Cameroon. No one was reported dead, but a number of people were said to have been injured in the explosions.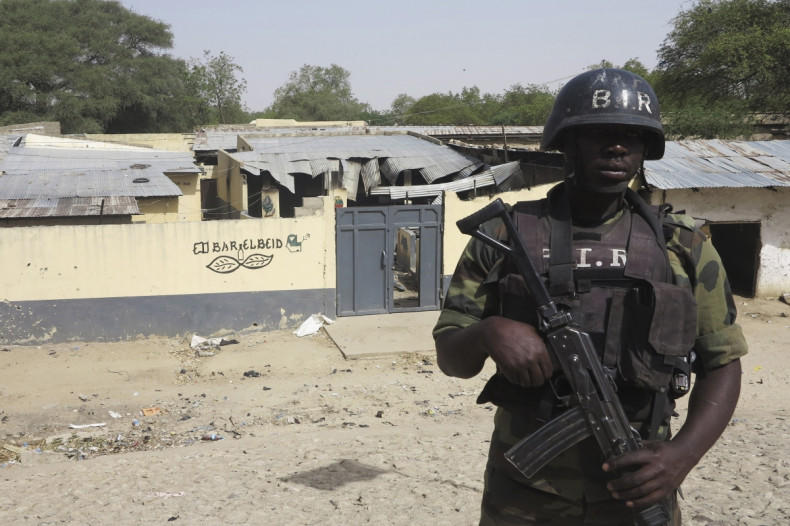 Boko Haram in Cameroon
When Boko Haram became violent in 2009, the group initially carried out attacks in north eastern Nigeria. However, some of the organisation cells started crossing into Cameroon, Niger and Chad in a bid to gain control of more territories. It is believed that almost 1,200 people have been killed in Boko Haram-related attacks in Cameroon since 2013.
Who are Nigeria's Boko Haram terrorists?
Boko Haram, which has renamed itself Iswap, fights against Western influence in Nigeria and aims to impose its version of Sharia law throughout occupied territories.
Boko Haram carries out attacks in Nigeria and neighbouring countries in a bid to take control of more territory. Three Nigerian states − Adamawa, Borno and Yobe − have been under a state of emergency since May 2013.
Boko Haram has killed 20,000 people since 2009 and was deemed the world's deadliest terror group, surpassing its ally the Islamic State (Isis) in November 2015.
Nigeria has become the world's third most terrorised country as a result of the group's violent insurgency.
Cameroon is involved in an ongoing regional offensive, led by Nigeria and comprising 8,700 troops from the two nations as well as Niger, Chad and Benin. However, poorly carried-out border controls make it easy for terrorists to keep crossing the frontier to flee army attacks.
Some people have also pointed out that since Nigeria's President Muhammadu Buhari relocated the military headquarters to Maiduguri, the capital of Nigeria's restive Borno state, terrorists are fleeing into Cameroon and other areas that have less of a military presence. Some areas in northern Cameroon are also being used as a base where the terrorists acquire weapons and recruit fighters.
Following the joint offensive, which resulted in the arrest of dozens of terrorists and the recapture of several territories, Boko Haram has resorted to kidnapping civilians and forcing them to carry out suicide bombing missions. Although officials have claimed this shows the group is no longer capable of raiding villages as it used to do, some analysts have said the use of civilians should not be regarded as a sign of weakness, but as another strategy adopted by the insurgents. In a bid to enhance security in the areas affected by attacks, the Cameroonian government imposed a ban on the burqa – an Islamic head garment sometimes misused by their terrorists to disguise their identity.
Earlier in October, US President Barack Obama announced the country would send 300 troops to Cameroon to carry out airborne intelligence, surveillance and reconnaissance operations.
Regional collaboration must go beyond military strategy
David Otto, CEO of UK-based global security provider TGS Intelligence Consultants, said closing the markets might be interpreted by the terrorists as a sign of victory. Otto told IBTimes UK: "I hope that closing the markets will give the government an opportunity to think of a better strategy on how to combat suicide bombers."
He added that governments involved in the fight against Boko Haram should couple their military strategies with programmes aimed at tackling the underlying causes of the conflict such as poverty, lack of jobs and disenfranchisement.
"Governments should ensure that suicide bombers do not put on the suicide vest in the first place. An honest and practical regional collaboration is imminent now that everyone's beard is on fire," Otto said.