Boko Haram leader Abubakar Shekau blames clerics for 'wrong interpretation of Quran'
Shekau made remarks as insurgency continues to claim lives in Nigeria and neighbouring countries.
Abubakar Shekau, the contested leader of Nigeria-based terror group Boko Haram, has accused Muslim clerics of "playing with fire" by giving the wrong interpretation of the Quran.
Shekau made the remarks as part of a video released in the aftermath of the abduction of some police women in Borno state, northeastern Nigeria in June.
After claiming responsibility for the kidnapping, Shekau said, according to the Vanguard newspaper: "My message is to Islamic clerics in Nigeria who despite their position are giving wrong interpretation of the Holy Quran; you are playing with hell fire.
"You have to be careful because Quran has divided mankind into three; some are believers, some are hypocrites and some are non-believers."
Shekau added there was no way "Muslims in mosques and Christians in churches can work together".
Nigeria, Africa's most populous country, is inhabited by large populations of Muslims in the north and Christians in the south.
"If you are insisting on dialogue, we should have a situation where Muslims are ruling with Sharia, and the non-Muslims agree to remain by the side without interference, then we can discuss on their rights; such non-Muslims are the ones that could be labelled as trusted," Shekau continued.
---
Nigeria up close: Check out our Flipboard magazine
---
Boko Haram ideology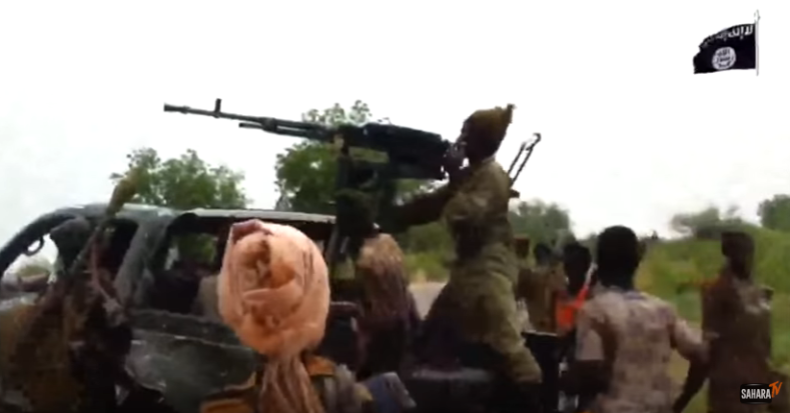 Boko Haram – which loosely translates from the Hausa language as "Western education is forbidden" – was founded in Borno in 2002.
The group's ideology was based on the application of a strict version of Sharia law, already implemented in Borno in 2000. Boko Haram, which initially was a non-violent movement, started carrying out attacks in the summer of 2009, in retaliation to the arrest of some of its members and the death of its leader, cleric Mohameed Yusuf, who was murdered while in police custody.
Since Yusuf's death, Boko Haram has been carrying out attacks and mass abductions while advocating for a violent struggle to establish an Islamic caliphate in the territories that – prior to colonisation – formed the Bornu empire.
In 2015, Boko Haram officially allied with the Isis terror group, which later replaced Shekau with Abu Musab al-Barnawi, a former Boko Haram spokesperson. The appointment resulted in the group splitting into at least two factions.
"Shekau wants to demonstrate to the local population that the Boko Haram interpretation of the Quran is not distorted as claimed by [the] majority [of] Muslim clerics worldwide ," counter-terrorism expert David Otto told IBTimes UK.
"He wants to show that the group's violent activities are streamlined within the true practice of Islam. He is challenging the Muslim clerics to prove him wrong."
Otto added that as long as communities in northern Nigeria are affected by poverty, lack of opportunities and disenfranchisement, Boko Haram will find fertile ground for recruitment.
"The recent attacks against hard military targets show that Boko Haram is still capable of sustaining a strong recruitment narrative based on its own extreme interpretation of the Quran," he said.
"As long as the government fails to work closely with local Islamic Clerics to come up with a better alternative and a much acceptable interpretation of the verses of the Quran and the Hadith that these groups twist, vulnerable young men and women will continue to fall prey and become targets of recruitment."
Boko Haram used to control total territory the size of Belgium. However, Nigeria's ongoing military operation, Lafiya Dole, and a regional offensive – consisting of 8,700 troops from Nigeria, Niger, Chad, Cameroon and Benin – have scored some successes, with soldiers recapturing key territories and releasing thousands of civilians held captive by the group.
The UN says at least 20,000 people have died in Nigeria and neighbouring states since the Boko Haram insurgency became violent in 2009. The conflict has also displaced at least 2.1 million people.