For the past seven years, the Nigerian government has been fighting a violent insurgency in several states in the northeast. Jamā'at Ahl as-Sunnah lid-Da'wah wa'l-Jihād, later renamed by locals as "Boko Haram" – which loosely translates from the Hausa language as "Western education is forbidden" – was founded in Borno state in 2002.
The group's ideology was based on the application of a strict version of Sharia law, already implemented in Borno in 2000. Boko Haram, which initially was a non-violent movement, started carrying out attacks in the summer of 2009, in retaliation to the arrest of some of its members and the death of its leader, cleric Mohameed Yusuf, murdered while in police custody.
Since Yusuf's death, Boko Haram has been carrying out attacks and mass abductions while advocating for a violent struggle to establish an Islamic caliphate in the territories that – prior colonisation – formed the Bornu empire.
The Islamist outfit has been blamed for the death of at least 20,000 people and was deemed the world's deadliest terror group, surpassing the Islamic State (Isis/Daesh), in November 2015. Nigeria has also become the world's third-most terrorised country as a result of the group's violent insurgency.
The Nigerian army is leading a regional offensive – consisting of 8,700 troops from Nigeria, Niger, Chad, Cameroon and Benin – against Boko Haram. The offensive has scored some successes, such as the recapture of key territories and the recovery of arms and vehicles used by the terrorists during their attacks.
However, several analysts have suggested that Nigeria and neighbouring countries can effectively tackle the insurgency only if root causes of terrorism – including poverty, disenfranchisement and lack of opportunities – are equally addressed.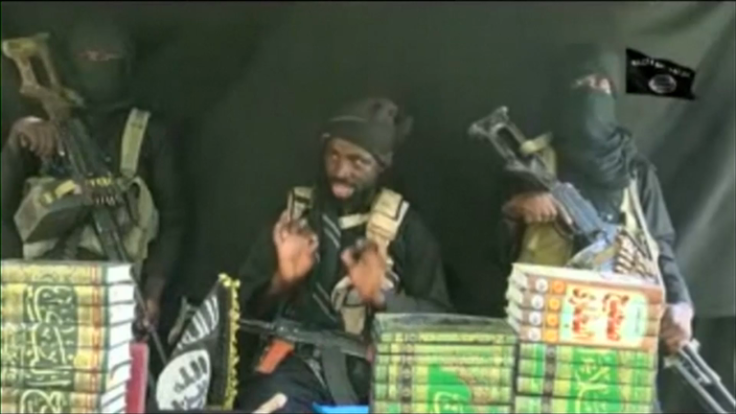 Boko

Haram

's grievances on corruption and Western education
Rev Atta Barkindo, doctoral research candidate at SOAS university, London, believes the Nigerian government should listen to the grievances expressed by Boko Haram, which, he claimed, resonate with ordinary people.
The Nigerian already crippled economy has been deteriorating due to corruption, militant attacks on oil facilities and falling oil prices. As a result, Nigerian youths have been struggling to find jobs due to high rates of unemployment, which President Muhammadu Buhari defined as "the biggest threat besides Boko Haram."
According to Barkindo, unemployment is leading young Nigerians in the north to lose interest in education, particularly Western education, which is often linked to colonialism and is, therefore, already seen in a negative light.
"In northern Nigeria, you can find thousands and thousands of people who go back to their parents after graduating because there are no jobs," Barkindo, who has translated several Boko Haram videos and audio messages from Hausa and Arabic into English, told IBTimes UK.
"It is true that Western education is against Islamic injunctions, but Boko Haram goes beyond. The group raises fundamental questions on whether the way Western education is managed and administered in Nigeria is capable of maintaining cherished societal and family values, while respecting religious sensitivities," he continued.
"Furthermore, all the government officials who claim they went to Western schools are involved in corruption. So Western education is linked to corruption, injustice and inequality. This is one way Boko Haram uses Western education to attack the Nigerian goverment. Apart from atrocities committed by Boko Haram, issues of corruption, marginalisation and the arrogant display of ill-gotten wealth by politicians resonate with ordinary people," Barkindo said.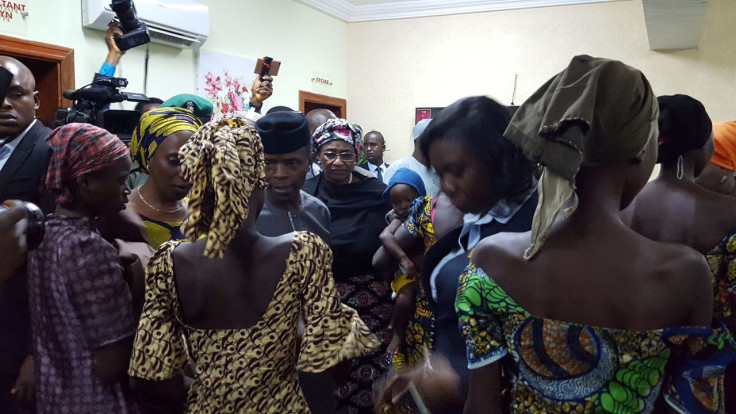 Negotiations with

Boko

Haram
Earlier this month, the Nigerian government announced that 21 out of the 219 girls kidnapped by Boko Haram in Chibok village in 2014 , had been freed. Authorities also claimed that a Boko Haram faction was willing to negotiate the release of another 83 girls.
The negotiations, brokered by Switzerland and the Red Cross, are aimed at releasing the girls, who are not the only civilians kidnapped by the group. However, some see it as a first step to start a dialogue with the militants.
"The government needs a team of respected religious scholars and northern elders capable of having influence on Boko Haram members. The government needs to think through what is the end result of the negotiations," Barkindo concluded.
Both the embassy in London and a spokesperson for Buhari have not replied to a request for comments.
During an official visit in Germany, Buhari claimed negotiations will continue, but added the government was facing challenges while assisting Boko haram victims. "We have to provide infrastructure especially for education and health, take them [displaced people] back to their villages and towns and reintegrate them so that they can have normal life,'' he said.
On 19 October, Chief of Army Staff, Gen. Tukur Buratai, claimed the army had managed to "chase out Boko Haram members from Nigeria."
---
Nigeria up close: Check out our Flipboard magazine
---