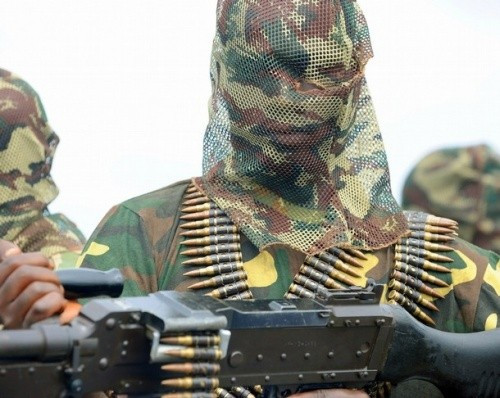 Suicide bombers hit a convoy carrying top police officials in Nigeria's Taraba state, leaving seven people dead and 12 seriously wounded, witnesses said.
"Blast kills at least 7 in Nigeria's Taraba state, considered to be one of the most stable," tweeted Abdi Aynte, a journalist for Al Jazeera.
One day after two deadly attacks in other parts of the country, the blast targeted the eastern city of Jalingo, which is usually peaceful.
"The blast was between the state ministry of finance and police headquarters," Ibrahim Farinloye, local head of the National Emergency Management Agency, told Reuters.
A report from the Nigerian Red Cross said casualties were taken to nearby hospitals.
An Associated Press reporter reported seeing seven corpses, including those of the suicide bombers, at a local hospital.
The bomb followed the killing of four people at a church service by members of the Islamist terrorist sect Boko Haram in the flashpoint city of Maiduguri. A further 15 worshippers were killed at another Christian service, in a university theatre in Kano.
"Boko Haram came in a Volkswagen Golf car and shot the pastor and three others while they were about to administer the Holy Communion to worshippers," Maiduguri police spokesman Samuel Tizhe said.
"President Goodluck Jonathan condemns the murderous terrorist attack on the Bayero University Campus in Kano and the brutal killing of innocent worshippers at the university by vicious assailants," the office of the president said.
Media targeted
Boko Haram recently claimed responsibility for suicide bombings that targeted three newspapers killing at least eight people in the Nigerian cities of Abuja and Kaduna.
The sect accused the press of misrepresentatIon of them, spokesman Abul Qaqa told Premium Times.
The Abuja attack targeted the offices of This Day, an influential daily newspaper seen as supportive of the regime. In Kaduna a bomb went off in a building housing three newspapers - This Day, The Moment and the Daily Sun. All support the government.
Boko Haram wants to impose Sharia law across Nigeria. The 160 million-strong population is split roughly between Muslims in the north and Christians in the south.
The group recently published a video threatening to bring down President Goodluck Jonathan's regime within three months.