Boko Haram: Nigerian woman awarded Japan peace prize for anti-terror activism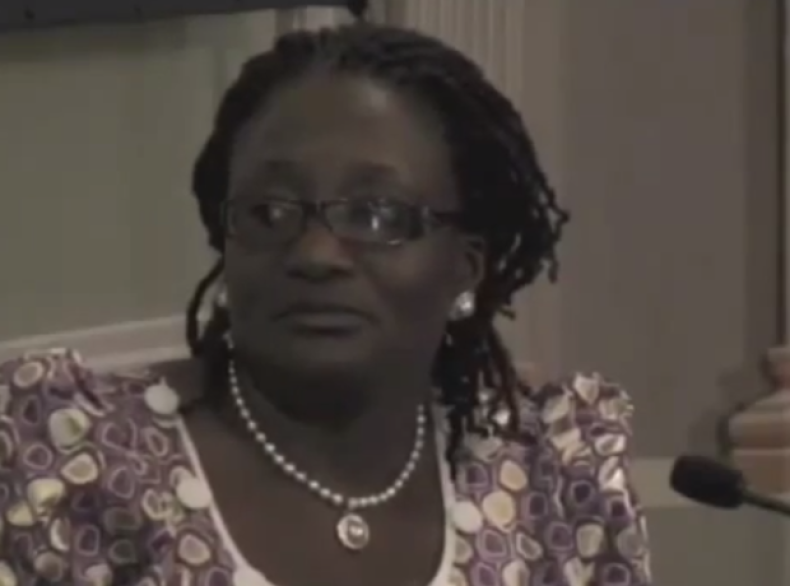 A Nigerian woman who campaigns against terror group Boko Haram has been awarded the Japan Peace Prize.
Pastor Esther Ibanga received $170,000 (£110,000) on Tuesday (24 February) for her campaign against the widespread kidnappings and raids carried out by the insurgents throughout northern Nigeria, AFP reported.
Who are Boko Haram?
Boko Haram fights against Western influence in Nigeria and aims to impose its version of Sharia law in the country. The group declared an Islamic caliphate in Gwoza, along the Cameroon border in August 2014.
Boko Haram has raiding several cities in the north of the country in a bid to take control of more land.
Three states, Adamawa, Borno and Yobe, have been under a state of emergency since May 2013, due to Boko Haram's deadly attacks.
Ibanga is also the founder of the Women Without Walls Initiative (WOWWI), an NGO that promotes the rights of women and children and provides a non-violent approach to conflict resolution in Nigeria.
The Niwano Peace Foundation, which awarded the prize to Ibanga, said she campaigned tirelessly and pressurised the central government in Nigeria to fight the extremists.
"Esther has worked extensively to foster and facilitate reconciliation between conflicting religious and tribal groups," the foundation said.
The award comes a few weeks after Nigerian President Goodluck Jonathan postponed presidential elections by six weeks amid security concerns.
Some have criticised the delay, arguing that Jonathan is trying to gain more votes and defeat the opposition.
Others hope that the six week-delay could allow African Union forces - comprising troops from Nigeria, Chad, Benin, Cameroon and Niger - to combat Boko Haram and recapture territories occupied by the insurgents.