Boko Haram: Nigerian Soldiers 'Shoot Themselves to Avoid Deployment to Rebel Areas'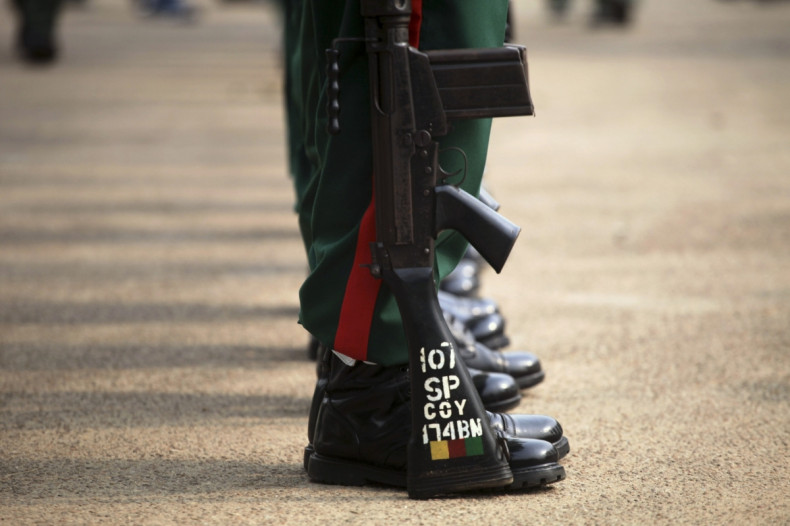 Nigerian soldiers are allegedly injuring themselves or faking ailments to avoid deployment to areas held by terror group Boko Haram.
At least seven soldiers are believed to have shot themselves in different parts of their body over the weekend to avoid clashes with the militants, the Nigerian Bulletin said.
The soldiers claimed they were shot by Boko Haram members, but further investigations carried out in a hospital in Adamawa, northern Nigeria, revealed that the wounds were self-inflicted, according to reports.
It is believed that soldiers are refusing to fight the insurgents after clashes have caused the deaths of hundreds of troops.
Soldiers as 'Boko Haram's Moles'
The reports came as some Nigerian soldiers were arrested for allegedly providing Boko Haram with information on the troops' strategies.
The leaked information led to several ambushes which have caused the death of at least 30 soldiers in recent months.
"The situation became so bad that there was mutual suspicion among fellow commanders, the Brigade headquarters and even the Division headquarters," a source who spoke under condition of anonymity told newspaper Vanguard.
"But at last, the moles were found out to be some of the orderlies and aides of Commanders. What they do is that after operational briefings and troops take off, these moles immediately pass on the information through calls."
Boko Haram Violent Attacks on the Rise
Boko Haram declared an Islamic caliphate in Gwoza, along the Cameroon border, in August 2014. The group has been raiding several cities in the north of the country, in a bid to expand its caliphate.
The insurgents – who fight against the westernisation of Nigeria and aim to impose their version of sharia law in the country – are believed to have torched at least 185 churches in captured towns in Borno and Adamawa states in October.
The group also beheaded seven civilians in the city of Ngambu, northeastern Borno.
Borno, Yobe, and Adamawa states, where the militants usually carry out their attacks, have been under a state of emergency since May 2013.
Human Rights Watch said Boko Haram has killed at least 2,053 people since the beginning of 2014.
The group sparked worldwide outrage after it kidnapped 220 girls in Chibok, Borno State, in April 2014. After months of search operations conducted by both the Nigerian and foreign governments, the girls have not yet been found.