Nigeria: Boko Haram Steals 'Lots of Dynamite' from Cement Works after Robbing Bank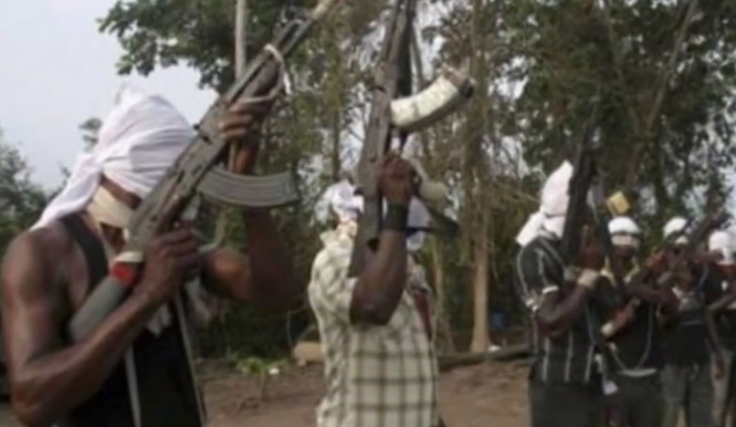 Suspected Boko Haram members have stolen dynamite and pick-up trucks from a French-owned cement works.
The raid in Ashaka, Gombe state, is believed to have been carried out by the militants to fund their insurgence in Nigeria.
The insurgents previously robbed a bank and set fire to a police station in Nafada, only one day after they are believed to have carried out a mass jailbreak in Kogi state, central Nigeria, and a suicide bomb attack supposedly targeting Shia Muslims celebrating Ashura in Potiskum, Yobe State, which killed at least 32 people.
Who are Boko Haram militants?
Boko Haram, which fights against Western influence in Nigeria and aims to impose its version of sharia law in the country, declared an Islamic caliphate in Gwoza, along the Cameroon border, in August 2014.
The group has been raiding several cities in the north of the country in a bid to take control of more land.
Borno, Yobe, and Adamawa states, where the militants usually carry out their attacks, have been under a state of emergency since May 2013.
Violence linked to Boko Haram's insurgency has resulted in an estimated 10,000 deaths between 2002 and 2013.
"The factory was the target of intruders. There were no injuries. There was no damage in the factory," head of Lafarge cement works, Bruno Lafont, was quoted by news agency AFP as saying, after the attack, which occurred on Tuesday afternoon (4 November).
"This morning [Wednesday], the situation is still calm and everything is back to normal."
At the time of the attack the cement works was almost empty.
"They [the militants] pulled out after the raid. They did not hurt or kidnap anyone," Amadu Wunti, who works at Lafarge, said.
"But they took eight company vehicles and lots of dynamite used in quarry work. The attackers, which included young women, broke into the store and loaded dynamite into the vehicles and drove off."
Failed Ceasefire
Boko haram's fresh attacks came weeks after the Nigerian government announced it had reached a ceasefire with the terror group.
Critics cast doubts over the ceasefire, as Boko Haram's leader Abubakar Shekau did not release any official statement regarding the truce.
"The leader is the only person they respect and listen to," civil rights activist, Shehu Sani, who was involved in past negotiations with the terrorists, told Nigeria's Premium Times. "Any statement that is not coming from the leader of the group cannot be said to be credible and will not be complied with by the group member."
© Copyright IBTimes 2023. All rights reserved.