Boko Haram: Police on hunt for Kano bombing accomplices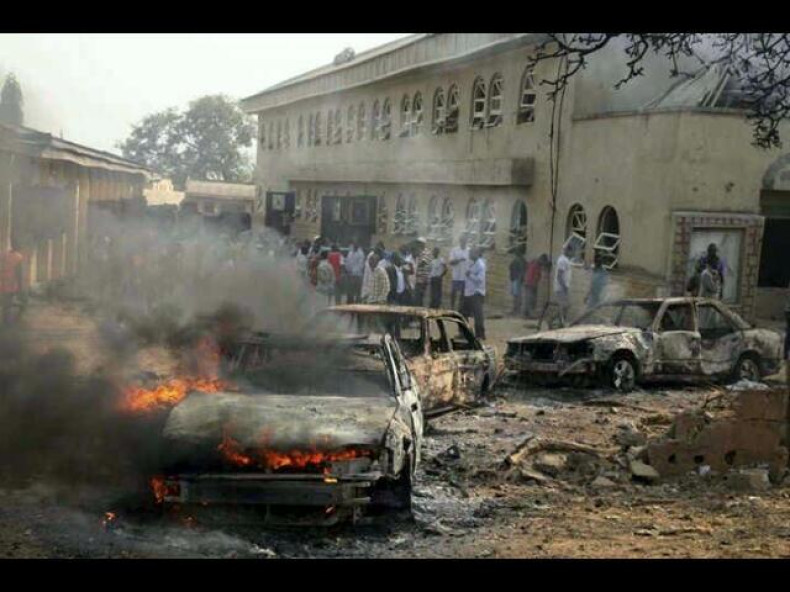 The Nigerian police launched a manhunt for accomplices of an attack that left more than 10 people dead in Kano, capital of Kano state, on 18 November. At least 13 people were killed and more than 100 injured in twin bomb blasts at a mobile phone market, while other reports said the death toll was of the least 15.
The bombings were carried out by two women one day after more than 30 people were killed and 80 injured in Yola, capital of Adamawa state. Both attacks have been blamed on terror group Boko Haram, which is known for kidnapping civilians -- mainly women and children -- and forcing them to carry out suicide bombings.
Who are Nigeria's Boko Haram terrorists?
Boko Haram (recently renamed Iswap) fights against Western influence in Nigeria and aims to impose its version of Sharia law in the country.
The group declared an Islamic caliphate in Gwoza, along the Cameroon border, in August 2014.
Boko Haram has raided several cities in the north of the country in a bid to take control of more territory. Three states − Adamawa, Borno and Yobe − have been under a state of emergency since May 2013, due to Boko Haram's attacks.
Police are now looking for the driver of the vehicle that carried the two female suicide bombers in Kano, while injured people are still being treated at hospitals. It is not yet clear whether anyone else was behind the attack.
Boko Haram has killed between 17,000 and 20,000 people since its insurgency became violent in 2009. The group directs its attacks at three states in Nigeria -- Adamawa, Yobe and Borno -- and northern Cameroon, with coordinated bombings also occurring in other parts of Nigeria as well as Chad and Niger. In recent months, Chad and Niger have declared a state of emergency in areas affected by Boko Haram attacks.
Kano is regularly targeted by Boko Haram. In 2014, at least 120 people were killed and 250 injured during Friday prayers at the Grand Mosque in the northern city. The attack was blamed on Boko Haram which, one month later, is believed to have warned the Emir of Kano, Muhammad Sanusi II, of deviating people from Islam.
In recent months, the Nigerian government has been claiming that Boko Haram is surrendering, but the group -- now affiliated with the Islamic State (Isis) terrorists -- has refuted the claims in an audio message. The voice identified in the broadcast is thought to belong to Boko Haram leader, Abubakar Shekau, who was rumoured to have been replaced due to his conspicuous absence from the group's recent videos.
Following Yola attacks, Facebook activated its Safety Check feature for users who log in on the social network while they are in Nigeria.
On the eve of Yola attack, Boko Haram has been identified as the world's deadliest terror group overtaking IS.