The Nigerian army has warned people against holding protests advocating for independence in a statement that is likely to be addressed to pro-Biafran groups scattered across the country's southeast and south-south.
The General Officer Commanding the 3rd Division of the Nigerian Army, Hassan Umaru, said during a speech delivered in Plateau State that the country's forces are obliged to respond in situations where peace and security was at stake.
He said: "The Nigerian Army would like to send an unequivocal warning to all and sundry, more specifically to all those committing treasonable felony and arson as well as wanton destruction of lives and property.
"It is the duty of an officer or soldier to ensure the enforcement of law and order in conjunction with other security agencies, troops are duty-bound to intervene in any situation to avoid a breakdown in peace and stability of an area where they are deployed."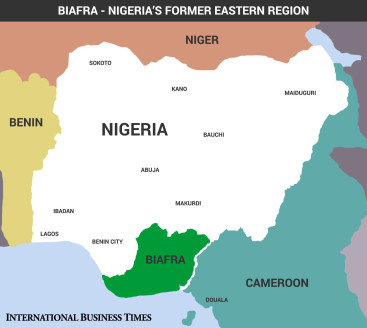 Umaru added that forces might have to apply the so-called "Rules of Engagement (ROE)" on security operations to the fullest depending on the circumstances. He said: "Once deployed, we shall apply the ROE to the letter. It is however hoped that such circumstances would not arise that we should be deployed on such operations because, within the ambit of the law, we shall apply the ROE to the fullest," he said.
Umaru's remarks came as Nigeria witnesses a wave of pro-Biafra protests in which thousands of people have been calling for independence. Pro-Biafrans are calling for the independence of territories that constituted the Biafran Republic, established in 1967 and re-annexed to Nigeria in 1970, following a civil war that claimed between one and three million lives.
Supporters of the Biafra cause hold regular marches − which they call "evangelisations" − across several states in southern Nigeria, mainly inhabited by the Igbo ethnic group. Protests have intensified in the past few days in Nigeria and other states after Biafran leader Nnamdi Kanu was apprehended in Lagos in October.
The Nigerian government claims Kanu has been released on bail, however his lawyer Vincent Obetta confirmed to IBTimes UK that he is still being detained. The Nigerian police told IBTimes UK that pro-Biafrans act in a violent manner during their rallies, which disrupt peace in the country. Public relations officer for the police in Anambra state, Oleehkukyu Ali, also said the police have nothing against pro-Biafran groups as long as they behave in a peaceful way.
"Our country provides freedom of association, speech and movement," he said. "But groups have to behave peacefully. Police in Anambra are operating a very open policy and leaders of groups should engage with us and let us know what they are doing so we are aware of protests."
On the other side, pro-Biafrans claim they are holding peaceful demonstrations and blame the police for any violence that occurs. Police have denied these claims, but Amnesty International said in an exclusive report by IBTimes UK there was "credible evidence that pro-Biafran separatists in Nigeria are targeted by police".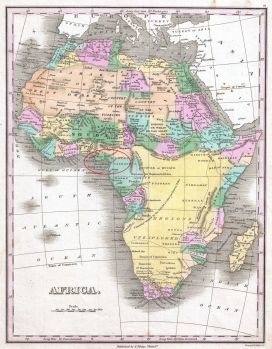 Biafra's History
After the end of British rule in 1960, Nigeria consisted of territories that were not part of the nation before colonisation, resulting in escalating tensions among the communities.
People in the Eastern Region − a former federal division of Nigeria with capital Enugu − mainly from the Igbo tribe, wanted to secede due to ethnic, religious and economic inequalities with other tribes in Nigeria. The Eastern Region declared independence and proclaimed itself the Republic of Biafra following two coup d'etats in 1966.
The fact that Nigeria's oil was located in the south of the country played a major role in the eruption of the war, during which medicine and food shortages in Biafra led to the deaths of millions of people.
Biafra has been commonly divided into four main "tribes" − the Igbos, the Ibibio-Efiks, the Ijaws and the Ogojas. The modern-day states that make up Biafra from the eastern region and midwest are: Anambra, Enugu, Imo, Delta, Bayelsa, Abia, Cross River, Akwa-Ibom, Rivers, Ebonyi, southern part of Ondo State, Igbanke in Edo State and southern part of Benue State.