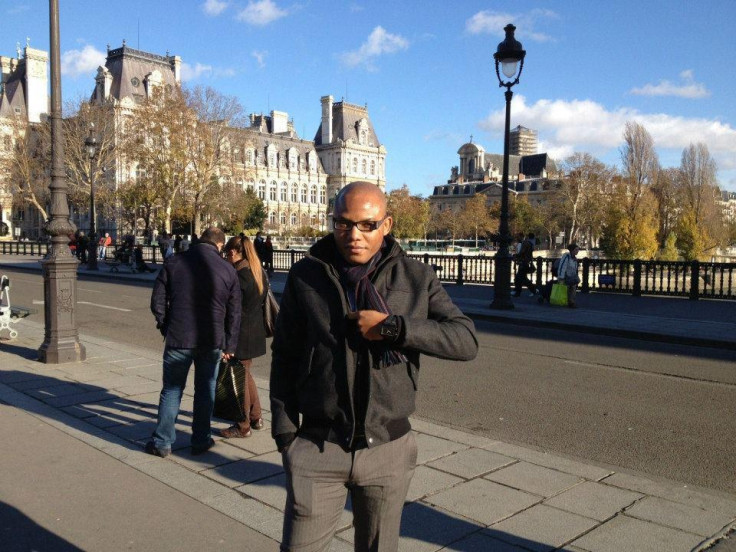 Nigeria's State Security Service (DSS) has allegedly failed to produce Biafran leader Nnamadi Kanu in court for a hearing on 18 November, according to media outlets that support pro-Biafrans' ongoing calls for independence from Nigeria.
Kanu, leader of the Indigenous People of Biafra (Ipob) and director of London-based radio station Radio Biafra, was apprehended in Lagos in October and his arrest has prompted thousands of people to organise rallies in Nigeria and other states calling for his release.
The Nigerian government claims Kanu has been released on bail, however his lawyer Vincent Obetta confirmed to IBTimes UK that he was still being held by the DSS. The same allegations were made by members of a leading NGO in Abuja and an intelligence source, who both spoke to IBTimes UK on condition of anonymity as they had not been authorised to publicly comment on the issue.
A statement from Biafra 24, a live onlline radio station claimed: " Nigeria's DSS has failed to produce Nnamdi Kanu, who is supposed to appear in court [Abuja's Magistrates Court] today. No reason whatsoever was given."
Prosecution counsel Moses Idakwo informed the court that Kanu was not in court, according to the Cable an online newspaper, which added Kanu was standing trial after being charged with criminal conspiracy, intimidation and belonging to unlawful society. He pleaded not guilty to the charges.
The Cable also said that Obetta and Gabriel Egbule argued in court over who was authorised to represent Kanu. The Magistrate Court has ordered the DSS to produce Kanu before it on 23 November.
IBTimes UK has repeatedly tried to contact the DSS for a statement. A person who did not disclose his identity said he could not comment nor provide a number for the appropriate department to contact for a statement. The person then said "call this number tomorrow" and hung up. The DSS has continued to withold comments at the time of publishing.
What are pro-Biafrans' demands?
Pro-Biafrans are calling for the independence of territories that constituted the Biafran Republic, established in 1967 and re-annexed to Nigeria in 1970, following a civil war that claimed between one and three million lives. Supporters of the Biafra cause hold regular marches − which they call "evangelisations" − across several states in southern Nigeria, mainly inhabited by the Igbo ethnic group. Protests have intensified in the past few days in Nigeria and other states since Kanu was apprehended.
Pro-Biafrans accuse the police of violence. However, police have denied these claims, arguing that people advocating for Biafra hold violent protests disrupting peace.
Amnesty International said in an exclusive report by IBTimes UK that there was "credible evidence that pro-Biafran separatists in Nigeria are targeted by police". Meanwhile, the Nigerian government told IBTimes UK that it does not consider the separatist movement a threat to the current leadership and defined pro-Biafrans as an "insignificant number of frustrated people who are not a threat to the existence of Nigeria".
---
Nigeria up close: Check out our Flipboard magazine
---