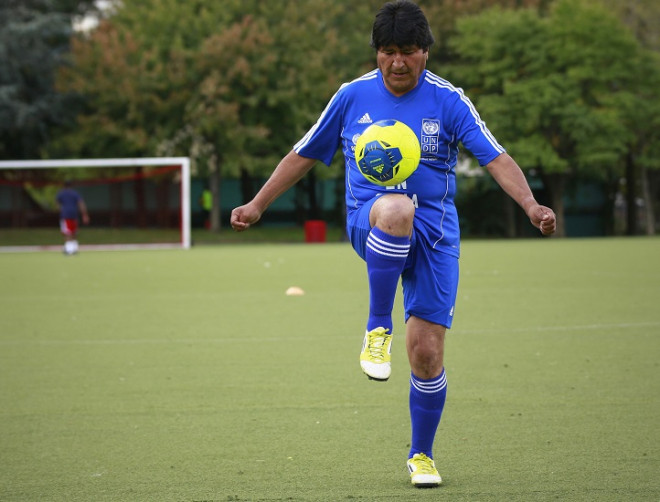 Imagine the outcry if the Prime Minister of Great Britain took time off the job to play professional football – which is just what the President of Bolivia has announced he shall do.
Evo Morales will make paid appearences for a club called Sport Boys, located in Santa Cruz, in the south American country.
Apparently the 54-year-old has not won a place in the south eastern province team purely on his status as national leader – he "plays well," insisted the club president.
Morales will not become significantly richer from his football career, because salaries for Bolivian players are a far cry from Europe's top stars. He will be paid the minumum wage of around £127.
But the manager of the team could be in an awkward position, should Morales display signs of the discipline problems which featured in his previous appearances.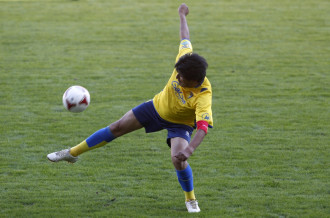 In 2009 he kneed an opponent in the groin during a match which turned nasty.
Morales had captained a side comprising his own 'Movement towards Socialism' (MAS) party - but there were scant signs of any brotherhood of man, only five minutes in.
That was when Morales sent an opponent to the ground - but stayed on the pitch. His bodyguard was not so fortunate and was sent off later in the game, which finished 4-4.
In 2006, Morales suffered a broken nose when he clashed with an opponent on the football field.
Hailing his signing for Sport Boys, a spokesman for the president called it a dream come true and claimed Morales was in good physical condition and excited about playing for the club.
Morales, the first indigenous President of Bolivia, is a staunch left-winger and former trade unions leader. He has been widely criticised for antagonising the United States.