Earlier this month, Driving Experiences launched an interactive map showing the most dangerous roads in the world.
The information is based on the World Health Organisation's global status report of 2013 on road safety.
The North Yungas Road - Bolivia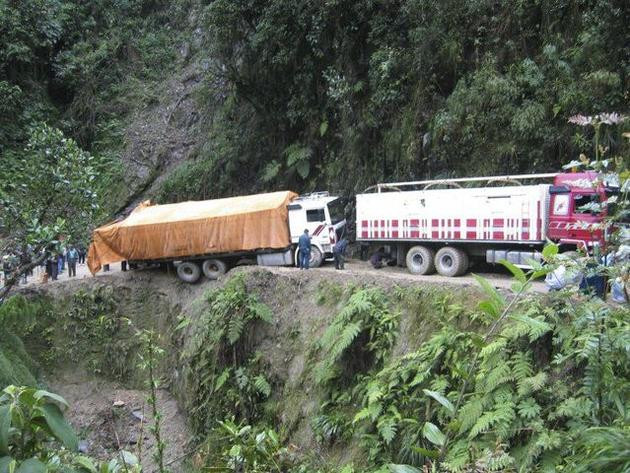 Dubbed "the most dangerous road in the world" by the Inter-American Development Bank, it is estimated that around 200-300 drivers die every year on this 96 kilometer long strait.
One of the few routes that connects the Amazon rainforest region of northern Bolivia to its capital city La Paz, this road is only really wide enough for a single lane of traffic.
Sheer drops of 600 meters on its sword side and a distinct lack of guard rails, combine with adverse weather conditions and reduced visibility make this road extremely dangerous.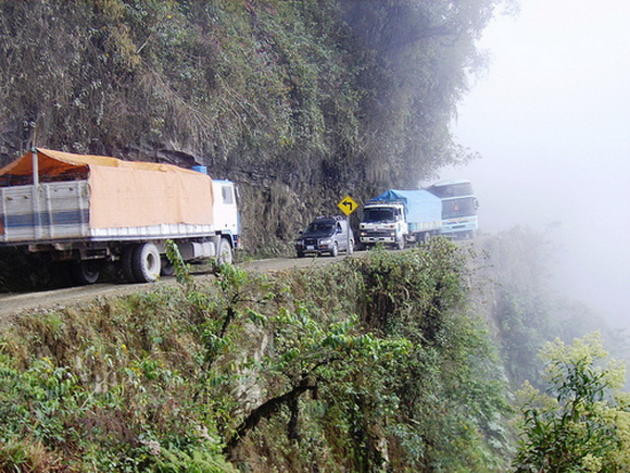 A new section of the road bypassing Yunga's most dangerous gauntlets has thankfully been built by the Bolivian government. The really hair-raising section of road is nowadays used mostly by tourists and mountain biking enthusiasts.
Zoji La Pass - India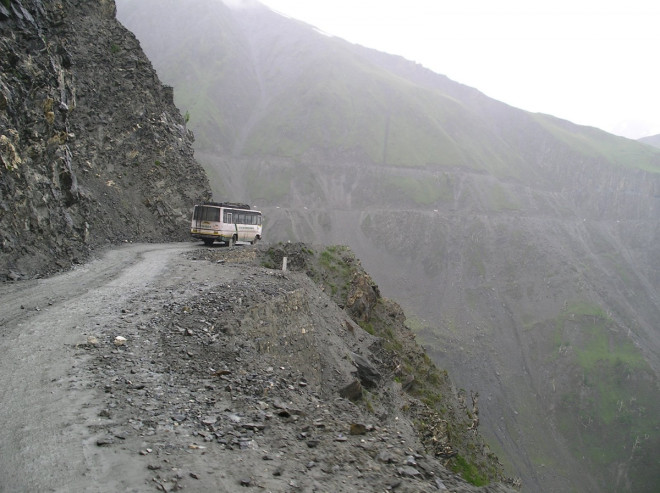 It is a high mountain pass in Indian Kashmir: the second highest pass in the Himalayan mountain range.
Zoji La provides a vital link between Ladakh and Kashmir, and many run the risk of using this high altitude dirt track everyday.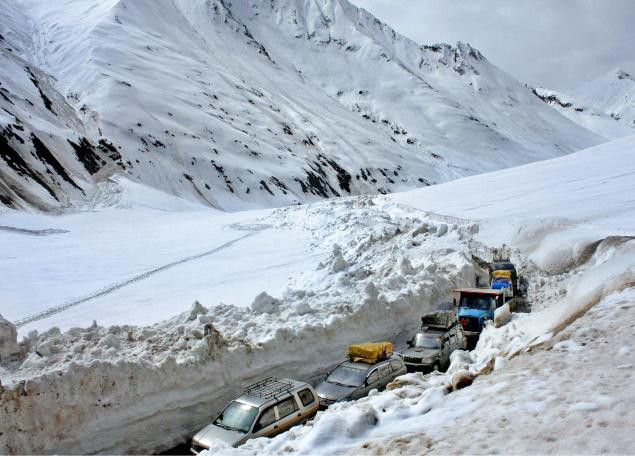 Running at an elevation of approximately 3,528 metres, this road is often closed during winter.
According to dangerousroads.org: "The unpaved sections of the road can be impassable when wet. After rain, sections of road can become decidedly hazardous when fast-flowing creek crossings and slippery mud can cause road closures."
The Trans-Siberian Highway - Russia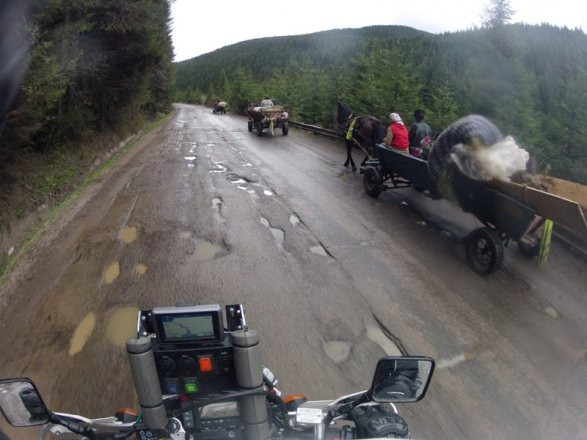 Known also as the Ice Road, this is one of the longest highways in the world and changes from well surfaced motorway in the west to a primitive-looking track in the east.
Connecting Vladivostok to St Petersburg the road - much of it unpaved - crosses forests, mountains and deserts.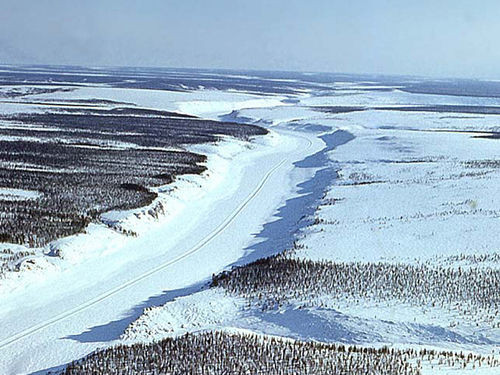 Extreme winter conditions in Russia destroy parts of the highway each year; maintaining it is nearly impossible.
Nanga Parbat Pass - Pakistan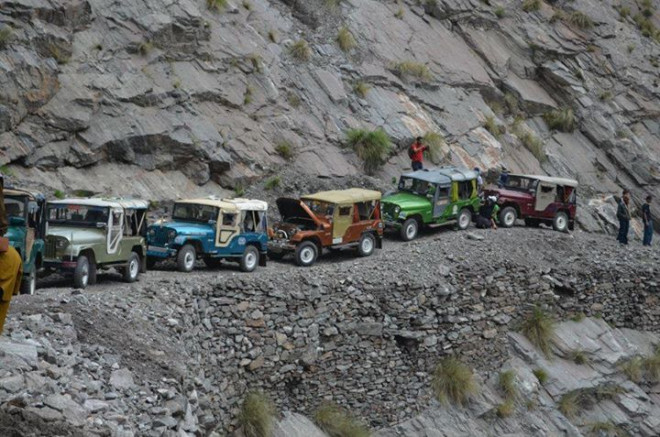 This road is situated at the base of Pakistan's Nanga Parbat, the ninth-tallest mountain in the world.
Naturally there are no barriers to prevent a vehicle from falling off the cliff, and the most dangerous section involves a winding 9.6-kilometer rise on an unpaved and uneven road. Only small vehicles can only go through the pass, which is unforgivingly narrow.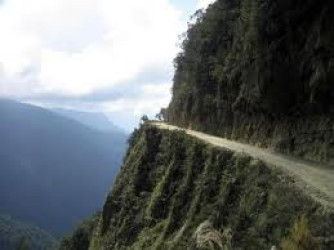 According to some, the last section of Fairy Meadows (a grassland near one of the base camp sites of the Nanga Parbat) can only be crossed by walking on foot or riding a bicycle because it is too dangerous for cars. The gravel road has not undergone any repair since it was built by the ethnic villagers hundreds of years ago.
Rodovia da Morte - Brasil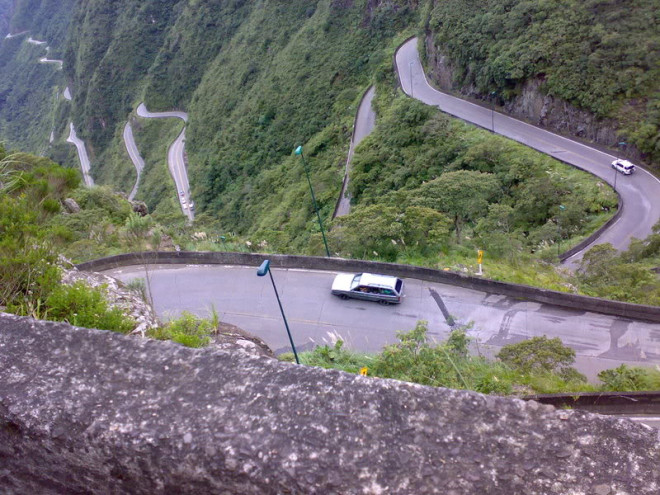 Nicknamed Rodovia da Morte (The Highway of Death) by locals, this is the second longest highway in Brazil.
Running from Fortaleza to Jaguarão, this highway boasts many different types of road surface. It also accounts for the largest number of road deaths in the state of São Paulo - which is saying something, considering its capital city is blighted by more cars and lorries than just about anywhere on the planet.
The section leading to São Paolo, which clings to a mountain's edge is notoriously dangerous, especially in poor weather conditions.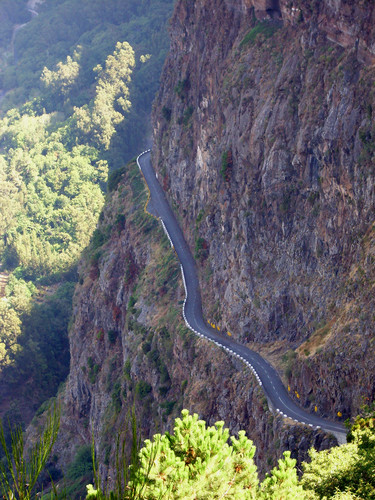 Truckers transport freight to ten different states in Brazil, which are connected by this section of road. It also links some major Brazilian cities such a Rio de Janeiro and Sao Jose dos Campos.
Even when clement weather conditions prevail, drivers remain at risk of being attacked by gangs and armed bandits.