Bolivian Air Force pilot arrested with $1m of cocaine bound for Brazil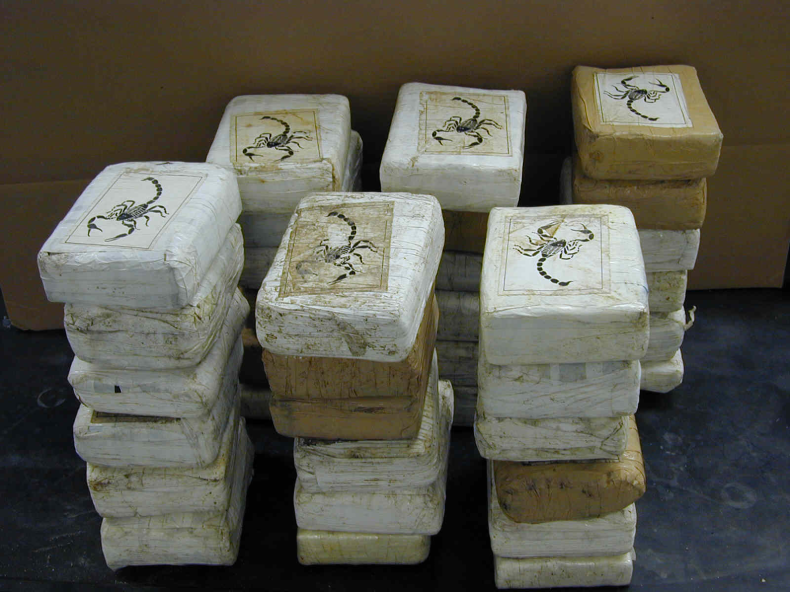 A pilot in the Bolivian Air Force has been arrested for allegedly attempting to smuggle more than $1m (£660,000) worth of cocaine into Brazil. The Bolivian government told news media that Jimmy Jos Urzagasti was apprehended with an estimated 400kg of cocaine 'paste' by Bolivian authorities in the Inquisivi province of the country while preparing to fly the drugs into Brazil in a small plane.
Urzagasti was paraded in front of local and international media at a news conference in La Paz, the administrative capital of Bolivia. Minister of Government Carlos Romero confirmed that the pilot had been detained by anti-drug authorities on suspicion of transporting the Class A narcotic. Urzagasti was accompanied by armed police as he was presented to reporters.
Bolivia's battle with the 'White Lady'
Farmers in the main coca-supplying region of Chapare, a rural region in the north of Bolivia are now only licensed to sell one cato – about a 10th of a hectare – of coca a year, in an attempt to eradicate the drugs trade.
The farmers now receive government aid for trying new crops, and any cultivation outside of approved coca-cultivation regions is subject to elimination. Official estimates from the Bolivian government estimate that up to 60% of the cocaine intercepted in Bolivia originates in Peru.
In 2014, cultivation of coca bush – the primary source of cocaine – in Bolivia fell 11% compared to 2013, according to the latest Coca Crop Monitoring Survey by the United Nations Office on Drugs and Crime (UNODC). In the years between 2011-2014 total coca cultivation declined by a third, according to the organisation.
Bolivia has a long history with the production of cocaine. In 2008, president Evo Morales gave the Drug Enforcement Agency three months to leave the country amid rumours of corruption. Two years later Russia agreed to lend Bolivia $100m to buy a number of Russian military helicopters, in order to strengthen Bolivian anti-drug actions.