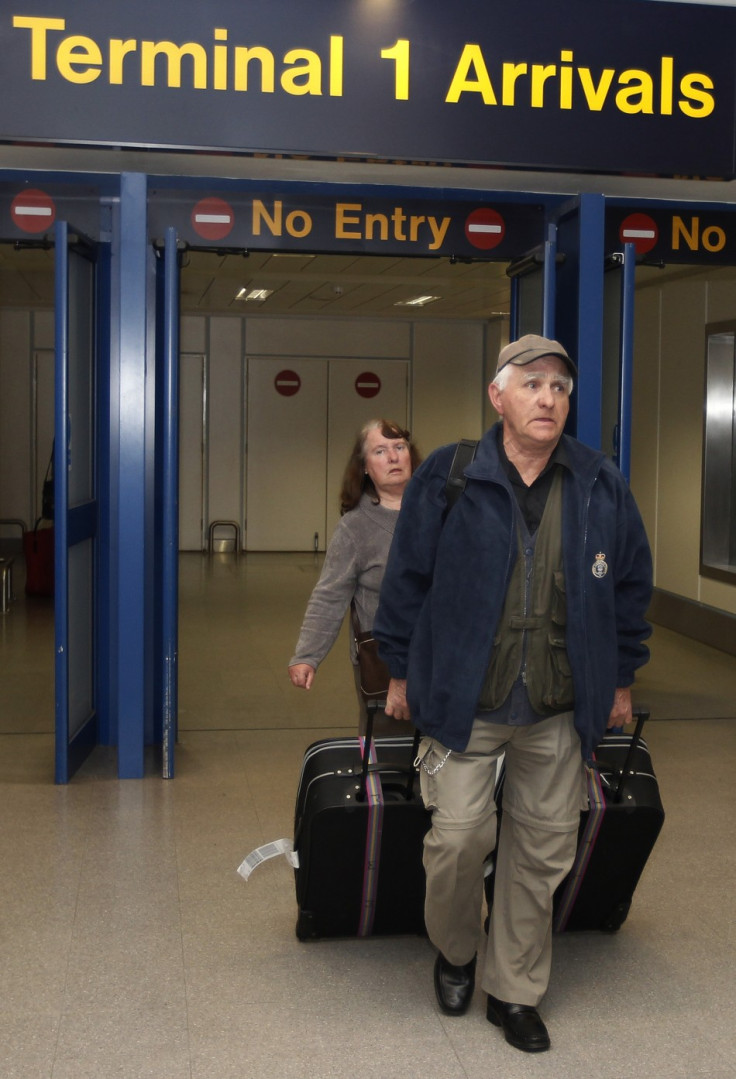 UK authorities have evacuated Terminal 1 at Manchester Airport Wednesday morning for a bomb scare after a suspicious package was reported to police at around 8.30 BST this morning.
Manchester Police have confirmed that bomb disposal experts are investigating a suspicious device and a man is currently being held under the Terrorism Act after the police were alerted to the 'suspicious package' was found inside Terminal 1 at the airport this morning.
The alarm was raised shortly after 8.30am when security officials became concerned about the bag being carried by a male passenger. The item is being treated as 'suspicious' and has not been confirmed to be a bomb. The airport terminal was evacuated as a precaution
An airport spokesman has confirmed that a small number of flights had been delayed with the suspicious bag, that raised the bomb scare, was either picked up as suspicious by the airports security staff or X-ray machines in the departures area.
"It is currently being examined and the passenger was taken away," the spokesman added.
Passengers due to travel from Terminal 1 have been urged to come to the airport as planned but have been told to allow extra time. It has been confirmed by Manchester Airport that around 11 departing flights have already been affected - but arrivals are operating as normal. An airport spokesman said a cordon had been put in place and police were now at the scene, adding that terminals two and three were still operational.
"An evacuation is a standard precautionary measure while the investigation is completed to ensure the safety of our passengers and staff," the Manchester airport spokesperson said,
"Passengers travelling from Terminal One are advised to come to the airport as planned. Arriving flights are not affected. We would like to thank all our passengers and staff for their patience during this disruption," he continued.
Manchester Airport live departure news reports that the 08:45 flight to Paphos Departed at 09:29 with the 09:00 Rhodes flight departing at 10:46.
Terminal 1 Live Departures
12:55 EW3433 Dusseldorf Airport as Scheduled
13:10 BD943 Frankfurt International Airport as Scheduled
13:25 FI441 Keflavik International Airport as Scheduled
13:45 2L395 Zurich Airport as Scheduled
14:05 LS809 Malaga Airport as Scheduled
14:10 EK018 Dubai Airport Expected 14:25
14:20 ZB604 Puerto del Rosario Airport as Scheduled
For more information on the bomb scare click here