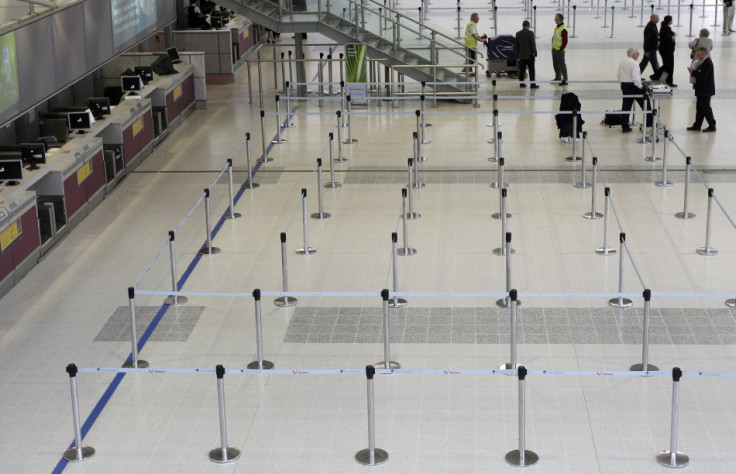 Manchester Airport's Terminal 1 has re-opened after the airport's main terminal was evacuated due to a bomb scare. Bomb disposal experts were called to the airport just after 8.30 BST to check a 'suspicious bag' but just after 12:00 BST the airport was given the all clear.
"At 12.10pm today (Wednesday 21st September) the all clear was given by Greater Manchester Police after Terminal 1 departures at Manchester Airport was evacuated earlier this morning. A suspicious bag was being investigated at the main security search area but we will be looking to return the operation to normal over the next few hours," a statement on the airports website read.
"We remind our passengers that we take security very seriously, and that an evacuation is a standard precautionary measure to ensure the safety of our passengers and staff. We encourage passengers to contact their airline for the latest information if travelling today," the statement continued.
A spokesman for Manchester Airport confirmed early Wednesday that a small number of flights had been delayed due to the suspicious bag, which raised the bomb scare, was either picked up as suspicious by the airports security staff or X-ray machines in the departures area.
"It is currently being examined and the passenger was taken away," the spokesman added.
"We were alerted to a suspicious device and as a precaution have evacuated terminal one. This is not a decision that is taken lightly, but the safety of passengers and staff is our primary concern, "said Superintendent Phil Davies, the police commander at the airport.
"We are working as quickly as possible to resolve this situation without compromising our on-going work. I must stress that at this time the item is being treated as a suspicious device and nothing more," he added.
The last time Manchester had to evacuate its terminal buildings as a result of security alerts was on 17 September 2010, when terminal one was evacuated.
Manchester Airport is Britain's fourth biggest and handles around 20 million passengers each year.