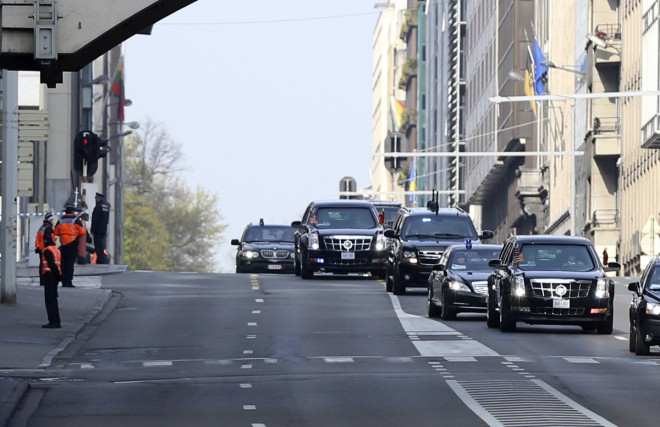 Belgian police have discovered a suspicious package on a Brussels bus on the day US President Barack Obama arrives in the city - the vehicle was evacuated and the bomb squad sent in to investigate.
"We have closed off the surrounding area, which is our standard procedure in such cases," a Brussel police spokesman said.
The package was discovered in north Brussels, three kilometres from the Nato headquarters where Obama is to hold discussions with Nato Secretary-General Anders Fogh Rasmussen.
The US President's visit is to cost Brussels £8.4m ($10m) to cover his 24 hour stay in the city. Obama brings with him a 900-strong entourage, 45 vehicles and three cargo planes.
Obama's security has already combed the city, ensuring major hospitals and sewers are clear of any threats. American military helicopters also have the all-clear for overflights.
Belgium has deployed 350 police and military to protect the President's routes to and from the EU and Nato summits.
Nine US helicopters are to escort Obama to a First World War cemetery with Belgium's King Philippe and Prime Minister Elio Di Rupo.
Before meeting Rasmussen, he will meet with European Council president Herman Van Rompuy and European Commission president Jose Manuel Barroso.
Obama spent the start of the week in Amsterdam and the Hague and will move on to Rome after Brussels to meet with Pope Francis.