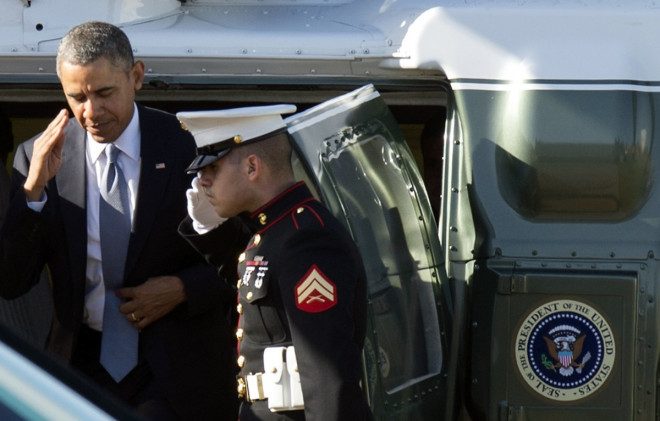 Three secret service agents tasked with protecting President Barack Obama during a trip to Europe have been sent back to the US after they reportedly spent a boozy night in Amsterdam, at the end of which one was found unconscious in a hotel hallway.
The Secret Service said that the trio was benched for "disciplinary reasons" and put on administrative leave pending an investigation, but declined to give further details.
Secret Service spokesman Ed Donovan said the incident happened a day before Obama landed in the northern European country and the President's security was not in any way compromised.
According to the Washington Post, the three, who were all on the Counter Assault Team entrusted with defending the president if he comes under attack, had been out drinking in the Netherlands' capital, which is famous for its red light district.
Citing unnamed sources familiar with the incident, the newspaper reported that one was found drunk and passed out in the hallway of a hotel over the weekend.
Staff at the Hotel found him unconscious in the morning and alerted the US embassy. The source said the other two agents were deemed complicit because they didn't assist the drunken agent or attempt to supervise his behaviour. One of the agents was a team leader, the newspaper reported.
The incident came as the secret service was trying to rebuild its reputation after a 2012 prostitution scandal.
A dozen agents were dismissed over accusations they hired prostitutes at the end of a night of heavy partying in bars and clubs, in the Caribbean resort city of Cartagena, Colombia, in the run-up to another Obama foreign trip.