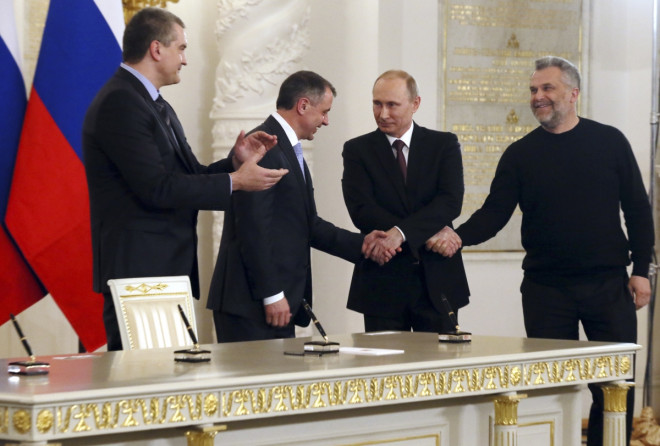 Russia's upper house of parliament has unanimously approved a treaty to annex Ukraine's Crimea region, leaving only Russian president Vladimir Putin to ratify it into law.
The Federation Council voted, following yesterday's approval from the State Duma lower house, for the annexation of the Russian-dominated republic.
It is expected that Putin will finalise the process by signing the treaty at a ceremony with speakers of both chambers.
"From now on, and forever, the Republic of Crimea and Sevastopol will be in the Russian Federation," pro-Kremlin lawmaker Leonid Slutsky said in an address before the vote.
The vote comes after the European Union and interim Ukrainian government signed the Association Agreement which agrees to closer cooperation, according to EU officials.
Yesterday, Russia responded to US sanctions on some of its officials by publishing its own list of ten US officials and politicians it has banned.
US president Barack Obama has vowed to defend Nato allies in eastern Europe after Baltic state governments voiced growing concerns that they could be in line for another Russian land-grab after the annexation of Crimea.
"America's support for our Nato allies is unwavering," Obama said.
"We're bound together by our profound Article 5 commitment to defend one another, and by a set of shared values that so many generations sacrificed for."