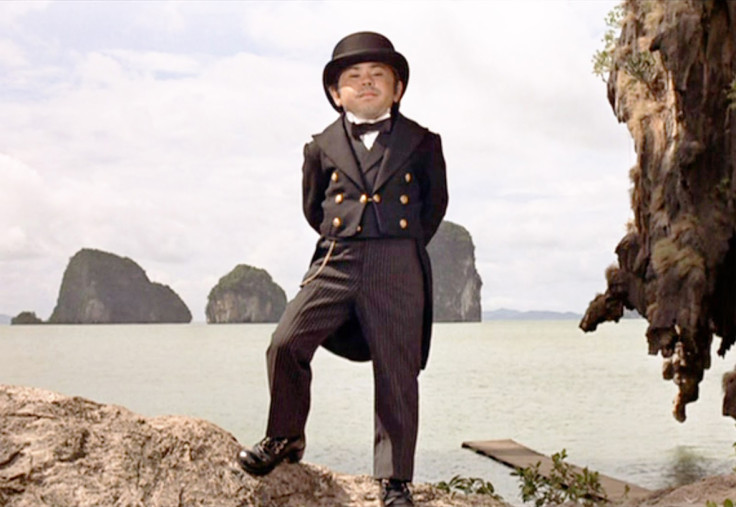 James Bond may have earned a reputation as one of the biggest philanderers on the big screen thanks to his penchant for beautiful women and deplorable treatment of the opposite sex, but it looks like the British spy's sexual exploits pale in comparison to one infamous baddie.
Sir Roger Moore has described the late actor Herve Villechaize, who played formidable henchman Nick Nack in the 1974 007 movie The Man with the Golden Gun, as a 'sex maniac', revealing that the 3ft 10in star was the only person adding notches to his bedpost off screen.
During an 'evening with' event on London's Southbank, 89-year-old Moore said that Villechaize has an 'unnatural lust for women' and claimed he slept with countless women – including prostitutes – when they were filming on location in the Far East.
"He was a very small man and he used to touch me and I used to say, 'Don't touch me. You are diseased'," the English actor said.
"I wasn't being cruel about his size, it was just that he was a sex maniac. He had a lust for ladies, unnatural."
The veteran actor went on to reveal that Villechaize, who suffered from proportionate dwarfism, didn't have the likes of Honey Ryder or Pussy Galore to choose from. "When we were in Hong Kong he would find girls in girly clubs and go with a flashlight, 'You, you, not you'."
Moore continued: "He told me 35. I told him that did not count as he paid for them, but he said, 'Sometimes when I pay they refuse.' Poor man. He never stayed above the first floor in a hotel as he could never reach the buttons in the lift."
Villechaize, who also starred in the TV series Fantasy Island, died in 1993 after fatally shooting himself at his home in North Hollywood. The then-50-year-old revealed in a note that he had grown despondent over his health problems.