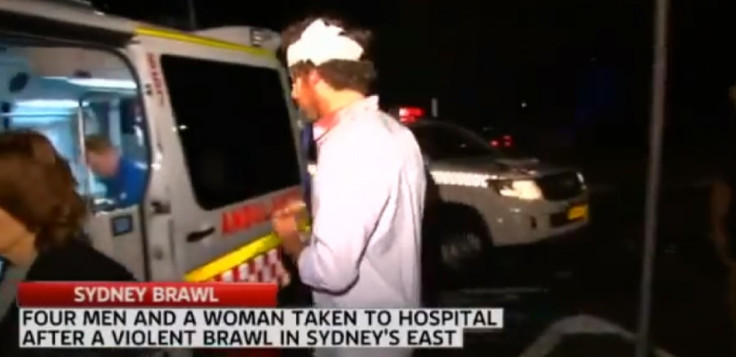 The premier of New South Wales has vowed to crack down on hate crimes after five people were injured in an alleged anti-Semitic attack in Sydney's famous tourist suburb of Bondi.
Four Jewish men, aged from 27 to 66, and a 62-year-old woman were verbally abused and beaten up by eight assailants near Bondi beach.
"NSW is a multicultural state with a zero tolerance towards religious discrimination," New South Wales premier Barry O'Farrell said.
"There's no place for anyone to be attacked on the basis of their beliefs or racial background."
O'Farrell's remarks came as Australia's top Jewish council group urged authorities to tighten anti-racism laws.
"Australia is a welcoming place but the assault on a Jewish family in Bondi reminds us that hatred and prejudice still exist and must be tackled," said Peter Wertheim, executive director at the Executive Council of Australian Jewry.
"There is a low but persistent level of verbal abuse of identifiably Jewish people on the street. Physical assaults have also occurred but are far less common. Jewish community buildings are the targets of vandalism and graffiti," he said.
He described the latest attack as the most serious anti-Semitic assault in Australia for years.
"If we are to keep Australia safe and free, racism is an evil we can no longer avoid tackling head-on," he said.
The five victims, whose names have not been released, were returning home from a Jewish Sabbath dinner when they were approached by the assailants.
Some of the victims were reportedly wearing kippot (Jewish head coverings), which identified them as Jewish.
They were insulted and then attacked.
All victims suffered multiple injuries, including a broken jaw, broken nose, bleeding on the brain, lacerations and bruising.
They were taken to a local hospital but later released. Three men - two 17-year-olds and a 23-year-old - were arrested at the scene and have been charged with affray.
Police urged the other suspects to hand themselves in.
"Although three males have already been charged over this incident we believe that there are other offenders still to be identified and spoken to," acting superintendent Paul Pisanos said.
"We urge these people to hand themselves in before they are tracked down and arrested.''
The victims of the attack urged tolerance and education through a joint statement issued by the Australian Jewish Board of Deputies.
"People should be free to walk the streets in safety without fear of being attacked because of the colour of their skin or the race to which they belong," it said,
''Our objective is not vengeance but justice and concern. We want justice to be done in regard to the perpetrators. And we are concerned about the need for the education of future generations about the importance of goodwill and tolerance and the need for society to embrace those concepts."