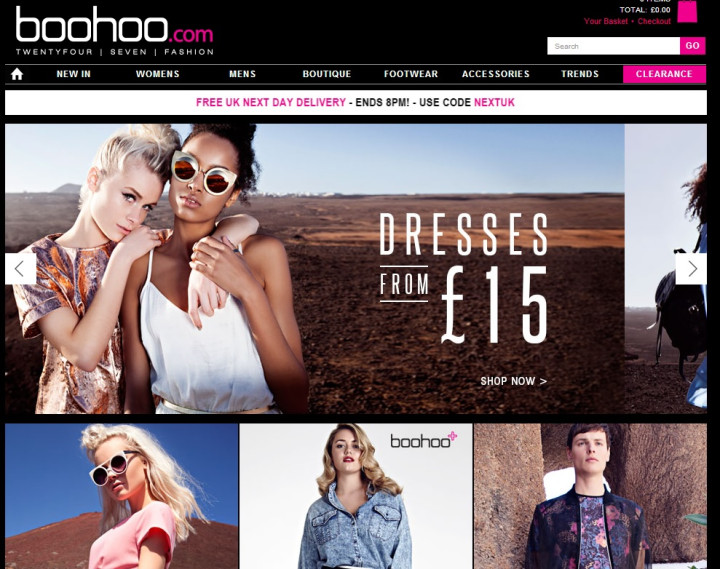 Online fashion retailer Boohoo boasted a 23% rise in pre-tax profits for its half year results as it reached £4.5m.
Announcing its first half yearly results since it listed in on the London Stock Exchange in March, it was also able to post a jump in revenue by almost a third as the Manchester based company brought in £67m.
The increase in revenue came as a result of a surge in customers as 2.7 million people used the internet budget retailer, up by 33% on the same period last year.
The customer growth was helped exponentially by the company's expansion into other European countries such as Germany and Italy.
Joint CEOs Mahmud Kamani and Carol Kane said: "We are delighted with the results achieved during our first six months as a public company. We have grown revenues whilst continuing to lay the foundations for future growth.
"Since our IPO we have invested in the business significantly. Developments include the completed new mezzanine floor in the Burnley warehouse, a new warehouse management system and opening foreign language sites in Spain, Germany and most recently Italy as well as the launch of a fully responsive site to improve our mobile offering."
Boohoo shares remained relatively flat on the back of the announcement as they rose slightly by just over 2% to 44.00p.