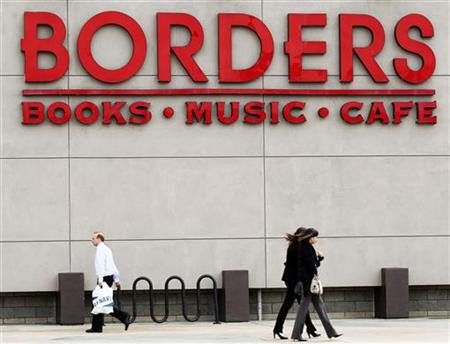 Borders Group, the 40-year olds retailer, decided to liquidate its remaining 399 stores it was revealed on Monday.
The decision came after the bookstore found great difficulty competing with competitors, technology and even itself.
First opened in 1971, by brothers Louis and Tom Borders as an 800-square-foot bookstore, its impending passing adds to a long list of Michigan-based retailers that lost their edge with consumers.
A bid by Najafi Cos, could have potentially saved the long running bookstore, but fell through last week and with no other takers Borders had no option but to close.
Mike Edwards, Borders Group President, in a statement, said:
"We were all working hard towards a different outcome, but the headwinds we have been facing for quite some time including the rapidly changing book industry, e-reader revolution and turbulent economy has brought us to where we are now."
It is said that the Ann Arbor-based bookstore was trying to reorganize for five months, but was overwhelmed with debt, losses and changing consumer tastes.
Liquidation sales at Borders stores nationwide could start as soon as Friday, the company said Monday.