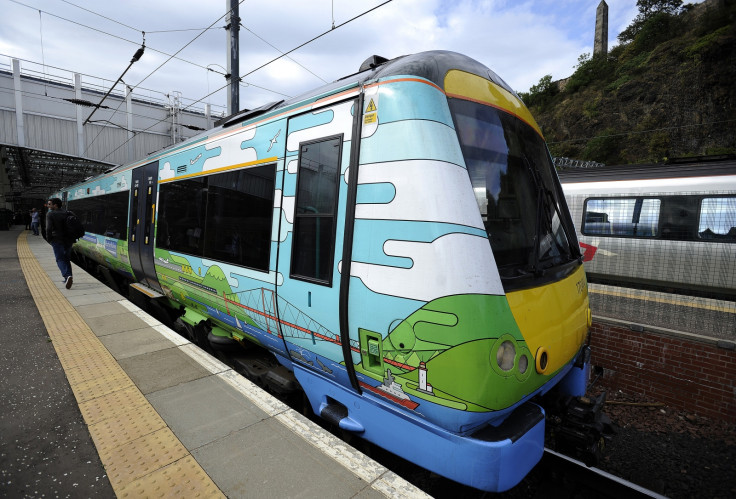 The Borders Railway has opened in Scotland, giving the public the longest new domestic railway for more than a century. It also ends a 47-year-wait for train services to return to south-east Scotland.
The new 30-mile line, which run between Tweedbank and Edinburgh, cost an estimated £294m to build. It replaces the old Wavely Line, which was shut down in 1969 due to cuts, leaving the Scotland's Borders region without any access to the National Rail network.
The new service will run every 30 minutes on weekdays and take just under an hour to complete. Some locals near to the line were given special treatment and 'golden tickets' as the service began accepting fares for the first time. The Queen is also scheduled to officially open the railway on 9 September – the day she will become Britain's longest ever monarch.
The Scottish government believe the new line will boost the economy the local areas as well as give "new work, learning and social opportunities". Scotland's Infrastructure Secretary Keith Brown said: "Scotland's railways are enjoying a period of success not seen since the time that the old Waverley line was built in the Victorian era, largely thanks to the Scottish Government's record levels of investment, but also because the people of Scotland see the benefits of rail.
"The Borders Railway will be a real catalyst for growth in the Scottish Borders and Midlothian. It will open up new opportunities for work, leisure, study and investment and business for these areas which will, in turn, benefit the wider Scottish economy.
"Today promises to be a busy day for the new line and I look forward to seeing just how many people have turned up to enjoy these first ever ScotRail Borders Railway services."
Hugh Wark, project director for Network Rail, added: "It's been a hugely complex project - 30 miles of railway delivered in under three years. It's quite an achievement. I believe it will be hugely successful. It's a marvellous railway, so let's really get the best benefits out of it that we possibly can.
"I can remember the line when it closed in 1969 and it was hugely controversial at the time. I never dreamt in my career that I would be involved in reopening this railway."