The controversial claim during the EU referendum by the Leave camp that the UK could recoup £350m it sent to Brussels was in fact an underestimate, Boris Johnson has said.
People who backed Remain have long complained that the figure plastered on the side of buses was false. The foreign secretary has admitted that it was an error, but in fact his side could have used an even bigger number.
He told the Guardian: "There was an error on the side of the bus. We grossly underestimated the sum over which we would be able to take back control."
He was referring to the gross amount the UK would have to contribute per week at the end of the Brexit transition period would top £438m.
He said that the UK's EU contribution was already up to £362m per week for 2017-18 and would rise to £438m by 2020-21.
There will be questions over why Johnson has resurrected the £350m-a-week figure, which had been criticised as being misleading.
Shadow Brexit minister, Matthew Pennycook, said Johnson had spent the referendum campaign "with a bogus claim on the side, and now he is saying the figure should be higher. The public really do deserve better from the foreign secretary".
But Johnson said it was right to make the case that the British contribution could be ploughed back into health, saying "As and when the cash becomes available – and it won't until we leave – the NHS should be at the very top of the list" because it was a "huge priority for the British people", the paper reported.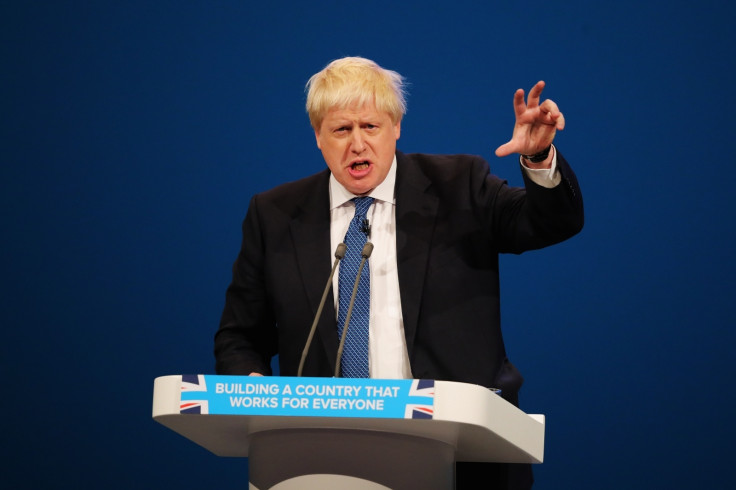 He also said it would be a bad idea to have another Brexit referendum, whose possibility was raised by the former UKIP leader, Nigel Farage.
"I genuinely don't think that will happen in this case. I think that something very profound has happened in the UK," he said. "And I think actually were there to be – I don't think there should be a second referendum – I think the result would be pretty much the same, or the result would be more heavy for leave, I really do."
The Sun reported that Johnson would rather see Britain remain part of the European Union, than accept a soft Brexit.