Foreign Secretary Boris Johnson is expected to cause a rift within the cabinet when he announces his opposition to government plans to expand Heathrow.
Theresa May's government is set to reveal on Tuesday (25 October) that building a third runway at the London airport is their preferred option over the expansion of Gatwick Airport.
The Daily Telegraph says that the former London Mayor is expected to make a statement shortly after the government's announcement, in which he will say the decision is "wrong" and a "mistake" as an additional runway will increase pollution and noise levels.
The decision to back Heathrow expansion has already riled Zac Goldsmith, the Conservative MP for Richmond, who is expected to quit in protest and stand as an independent candidate.
Education Secretary Justine Greening, who is MP for Putney, is also expected to send a letter to constituents saying she opposes Heathrow expansion on Tuesday. London Mayor Sadiq Khan has also said he would prefer a second runway to be built at Gatwick.
However, plans to expand Heathrow have received the support of the Scottish National Party (SNP) whilst Jeremy Corbyn is expected to give his Labour MPs a free vote.
Plans for expansion at Heathrow come after almost two decades of delays by Labour and Conservative governments. The Airports Commission, chaired by Sir Howard Davies and published a report in July 2015, backing a third runway at Heathrow, saying it is "simply not possible" to put the decision off any longer.
Heathrow is deemed the better option by officials as it is more focused on long-haul flights and carries significantly more air freight.
The newspaper reports that MPs will be banned from criticising the decision-making process and "actively" campaigning against the decision. They will also be prohibited from speaking in the Commons.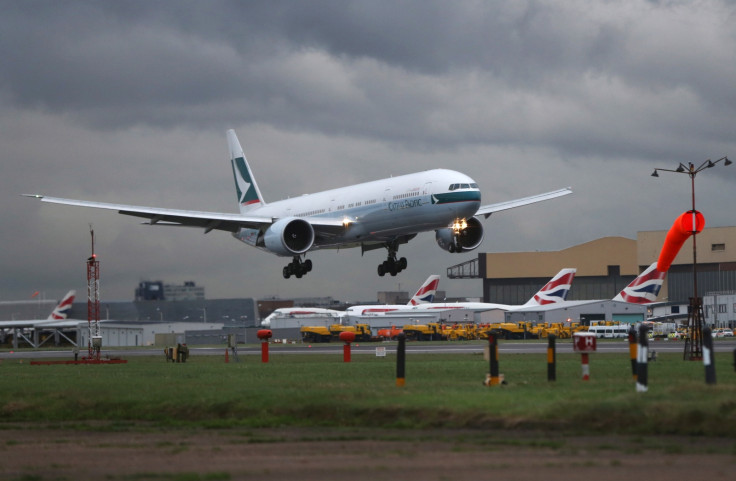 Secretary of State for Transport, Chris Grayling, is set to make a formal announcement in the Commons with a parliamentary vote expected in a year's time.
Four local authorities, including May's Maidenhead constituency, are planning to launch a judicial review of the decision if Heathrow gets the go-ahead.
The Prime Minister's Official Spokeswoman said: "The focus is on taking this important national decision which is vital for the future of our country. The Prime Minister has introduced these arrangements to provide flexibility for certain ministers to be able to continue to set out their position publicly.
"The Prime Minister is making clear that Britain is open for business and this Government will take the big infrastructure decisions we need to take. It will reflect the mature way the Prime Minister is approaching this, recognising that there are ministers with long-held views."