Boris Johnson has renounced his US citizenship, potentially saving him thousands of dollars in taxes.
The foreign secretary was among 5,411 to cut his ties to America in 2016, believed to be the highest number ever since 1990, when a new disclosure law was established.
Johnson's decision, rather than politically motivated, may be to get away from the Internal Revenue Service (IRS).
In a 2014 NPR radio interview about his citizenship, he said that the IRS was trying tax him on the sale of his home in Islington, north London – something he said he regarded as "absolutely outrageous".
At the time, tax experts concluded Johnson may owe $50,000 (£39,910) in US tax on the sale of his home because, unlike many nations, America taxes non-residents on their world-wide income.
According to the Guardian, Johnson told NPR: "The great United States of America does have some pretty tough rules, you know. You may not believe this but if you're an American citizen, America exercises this incredible doctrine of global taxation, so that even though tax rates in the UK are far higher and I'm mayor of London, I pay all my tax in the UK and so I pay a much higher proportion of my income in tax than I would if I lived in America.
"The United States comes after me, would you believe it ... for capital gains tax on the sale of your first residence which is not taxable in Britain, but they're trying to hit me with some bill, can you believe it?"
When pressed by the radio presenters if he would pay, Johnson said: "Why should I? I haven't lived in the United States for, you know, well, since I was five years old."
It was later reported the tax was settled for an undisclosed amount and a spokesman for Johnson said "the matter has been dealt with".
However, Johnson also potentially revoked his citizenship in order to be in the running for prime minister.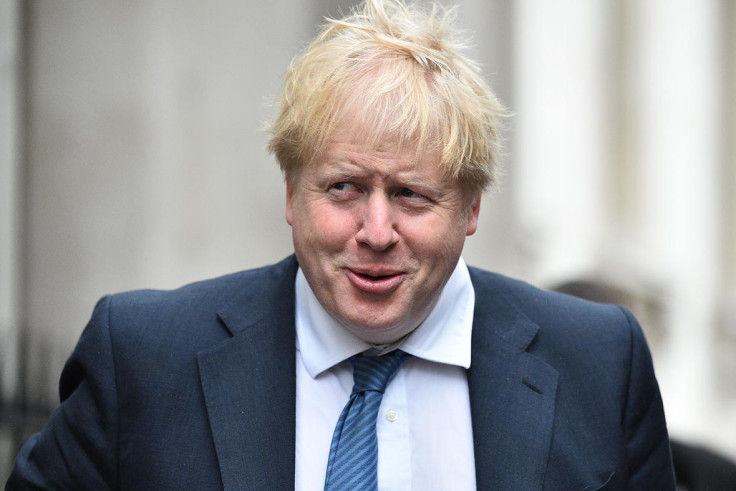 "The reason I'm thinking I probably will want to make a change is that my commitment is, and always has been, to Britain," Johnson told The Sunday Times in 2015.
"It's an accident of birth that has left me with this thing. I've got to find a way of sorting it out," he said.
A spokesman for Johnson declined to comment on why the citizenship was revoked.