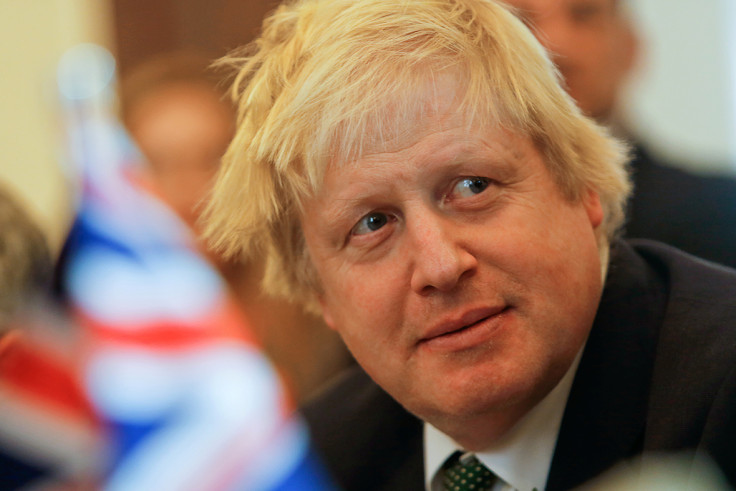 British Foreign Secretary Boris Johnson threw his support behind Donald Trump's call for North Atlantic Treaty Organisation (Nato) members to spend more on defence, as he addressed the Chatham House think tank on Friday (2 December).
Johnson's remarks come after the president-elect said countries in the military alliance should pay "their fair share". The UK, Estonia and Poland are currently the only EU nations in Nato who meet the organisation's 2% of GDP per year target for defence spending.
"It cannot be justified that one Nato ally accounts for about 70% of the alliance's defence spending while the other 27 countries manage only 30% between them," he said.
"I want every Nato member to meet the agreed target of spending 2% of GDP on defence."
Johnson added: "Britain already abides by this target and I note that Nato's most exposed members – including Estonia and Poland – do so as well.
"But as Jens Stoltenberg, Nato Secretary General has pointed out, there is no contradiction between deterrence and dialogue. Britain is prepared to be tough with Russia. But that does not mean it is wrong to talk and to engage."
The comments come after Guy Verhofstadt, the former prime minister of Belgium and the EU Parliament's Brexit negotiator, renewed calls for an EU defence union to form one of two Nato "pillars".
"You have two options," he told IBTimes UK. "That's to increase your budget and I don't think it's possible because every [EU] country has difficulties with its public finances.
"Secondly, you [can make an] effort to create a European defence union where you can increase the effectiveness of your defence operations."
Former Labour Foreign Secretary David Owen, meanwhile, has urged the UK government to commit to a 2.5% of GDP target for military spending.
Johnson, who stressed that he wanted to see a global Britain, said he was relaxed about a common EU defence structures.
"You know, if they want do that, fine," he said. "Obviously they should also spend 2% of their GDP on defence – that might be the first thing to get right. But we are not there to block or impede further steps towards EU integration if that is what they so desire. We are there to support and build a strong, thick relationship."
But Johnson's comments seem to contradict the actions of Defence Secretary Michael Fallon, who has promised to veto an EU army as long as the UK is a member of the economic and political bloc.
Elsewhere, the foreign secretary again denied that he told EU ambassadors in a private meeting that he supported free movement of people. "I'm a liberal internationalist – I believe that immigration can do great things," he said.
"But what I also said at that breakfast was 'important although EU migration had been, we have to have control'. I thereby declare that ludicrous story convincingly refuted."
Johnson's speech came just a day after Brexit Secretary David Davis admitted the government would consider making contributions to the EU after splitting from the bloc in order to gain extensive access to parts of the bloc's single market.
But the UK's negotiations with the EU will not start until Article 50, the official mechanism to break from Brussels, is triggered. Theresa May has promised to make the move by March 2017, but England's High Court ruled in November that MPs must have a vote on the issue.
The Government is contesting the decision at the Supreme Court from 5 December, with a final ruling expected to January 2017.