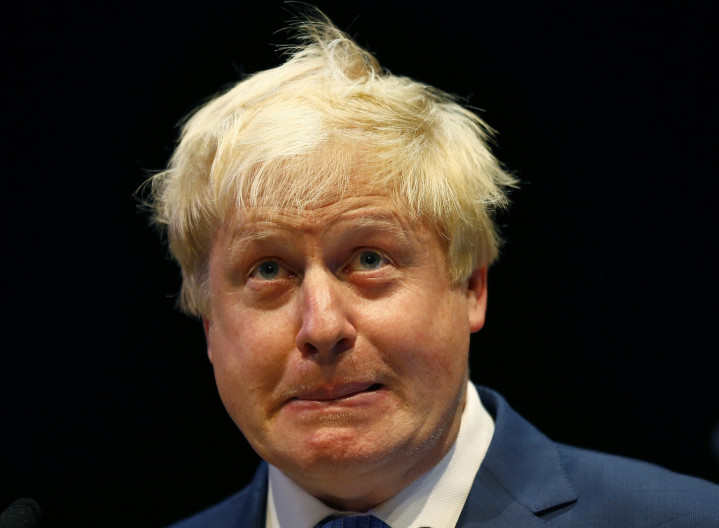 A near defeat of the government in the House of Commons over the European Arrest Warrant (EAW) means parliamentary democracy is in "rude health", according to Boris Johnson.
The Mayor of London's comments come after the government re-signed the UK up to 35 European Union justice measures, including the controversial warrant.
The government was criticised by MPs, including Conservative backbenchers, because parliament was denied a vote on whether to re-join the EAW.
Instead, David Cameron said MPs could vote on just 11 relatively minor measures.
The Shadow Home Secretary, Yvette Cooper, then called for a vote on whether the issue should be debated.
The Labour Party narrowly lost (272 to 229) the vote in the House of Commons after Conservative Party whips frantically got their MPs into the chamber.
But Johnson, speaking to LBC Radio, brushed aside the suggestion that the additional vote had been a "shambles" for the government.
"It sounds like a dramatic moment in parliament; it sounds like our parliamentary democracy is in rude health and democracy is working," Johnson said.
"It sounds to me like a very narrow vote on an issue that many people took very seriously and I'm sure lots of good arguments were made on either side – I didn't happen to hear those arguments."
He also defended the Prime Minister over the issue and said that Cameron "means what he says".
Cooper plans to give MPs the opportunity to vote on the EAW on the next opposition day debate on 19 November – a day before the Rochester and Strood by-election.
"The House of Commons should be able to vote to endorse the European Arrest Warrant, putting it beyond legal challenge – something we know Eurosceptics have been planning," Cooper said.
"Despite being promised this vote, MPs have been denied the chance to give overwhelming backing to this crucial crime fighting measure.
"The government must put that right at the earliest opportunity.
"May was very foolish not to listen to the strong support across the House both for the EAW and for the opportunity of a comprehensive vote.
"She has handled this dreadfully. It's a complete mess."