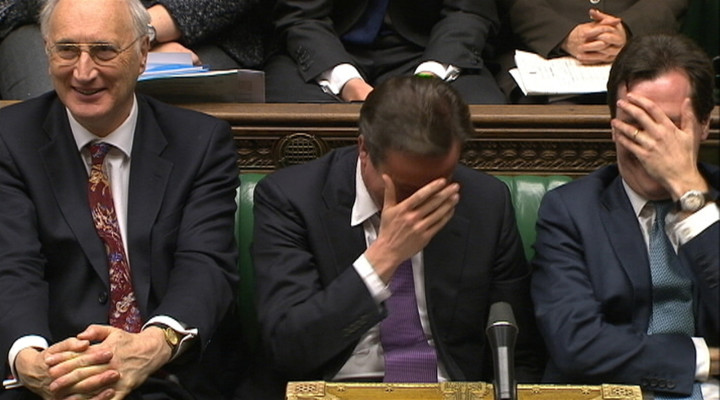 Prime Minister David Cameron is facing a political rebellion after he denied MPs the chance to vote on the controversial European Arrest Warrant (EAW) measures - despite previous promises.
Amid chaotic scenes in the House of Commons, MPs were led to believe that they would be given a chance to vote on 35 justice laws on 1 December, but Cameron has now limited MPs participation to vote on just 11 relatively minor measures.
John Bercow, the Speaker of the House of Commons, confirmed the news and said that the move would be considered "contemptuous" by the public.
Bercow said: "I think I have given a fairly clear indication that this has been a sorry saga. And the house should not be put in this position.
"Most of us think that a commitment made is a commitment that should be honoured, and we should try to operate according to sensible standards, rather than try to slip things through some sort of artifice.
"It may be the sort of thing that some people think is very clever, but people outside of the house expect straightforward dealing. And they are frankly contemptuous, and I use the word advisably, contemptuous of what is not straight dealing. Let's try to learn from this experience and do better."
Yvette Cooper, the shadow home secretary, said the debate was a joke and a shambles. She pointed out that Cameron only promised a few weeks ago in the House of Commons: "I am not delaying a vote on it. There will be a vote on it."
David Cameron and the Tory party are now facing the possibility of a rebellion, but Theresa May, Home Secretary, defended the government's stance.
She said that she would treat the vote on 11 measures as if it were a vote on all 35, and added that all the measures were not mentioned because some were not relevant to UK law.
"The government is clear we will be bound by that vote, if the House chooses not to transpose those measures," she said.
The Conservative party is likely to vote against the law as some Tory MPs believe it could encroach on British citizens' rights, but in a recent letter to British politicians, 40 judges and lawyers said that Britain will become a "safe haven" if the nation chooses to opt out of the system.