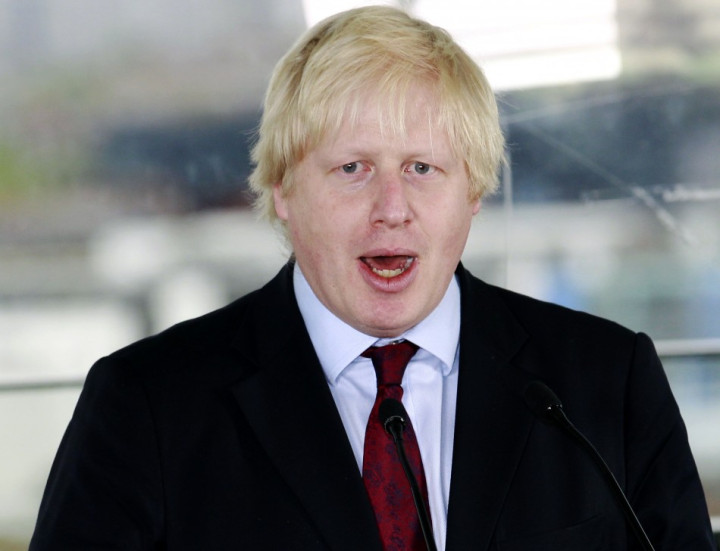 London would keep more of the tax revenues generated in the city under radical new proposals which would see a devolution of power from central government to the capital.
A report by the London Finance Commission, led by London School of Economics academic Tony Travers, called for property taxes such as stamp duty to be kept in the capital rather than sent to the Treasury, so the cash can be invested in the city's infrastructure to help it cope with rapid population growth.
It also said that any increase in the amount of tax revenue kept by London must result in an offsetting reduction in its central government grant so the reforms are fiscally neutral.
"Our problem in London is we are engaged in endless hand to mouth negotiations with central government about penny packets of finance - that's a chronic problem," said Boris Johnson, London's Conservative mayor, at the report's launch in City Hall.
"It means now, for instance, we have no real certainty about the financing for very important projects beyond 2015. That means our contractors have no certainty, which affects the price we can get for the deals that we do. It makes it more expensive. It means that there's a certain sort of bunker mentality in London government in our dealing with Treasury and central government.
"I have a sort of nervousness about prejudicing the current round of negotiations for fear of upsetting the Treasury or seeming to ambitious. I warmly welcome the ideas in this report."
The commission was set up by Johnson in July 2012 after he won another four years as London mayor.
London gets 74% of its funding from a central government grant and the capital generates 18.5% of the country's tax income.
The city's population is growing. It is currently 8.4 million, but will add a further 1.6 million by 2030, if current projections are accurate.
Upgrades to the Tube system and major projects such as Crossrail and the Thames Tideway Scheme are not going to be enough to cope with the future burden placed on the capital by its ever-expanding economic significance not just domestically, but across the world.
"London's the motor of the UK economy. It now contributes more than ever before, but it means huge pressure on our systems and our infrastructure," said Johnson.
Jules Pipe, mayor of London borough Hackney an chair of the London Councils group, welcomed the report's recommendation that borrowing caps be lifted on local authorities to allow them to access more capital.
"This country has got to get beyond this very narrow argument about borrowing, that all borrowing is bad," said Pipe.
He highlighted that there is a difference between borrowing to buy an asset with an income stream and borrowing to pay for spending on things such as housing benefit.
"We've got to make this distinction to be able to lift the cap for good borrowing that will see huge investment into the infrastructure of this country," he said.
Peter Bishop, deputy chief executive of the London Chamber of Commerce, welcomed the commission's findings.
"My first reaction is positive. In fact this is something that the London Chamber has been saying for some time about the fact that London needs more power to make its own investments in a changing world and certainly a changing capital," Bishop told IBTimes UK.
"To be able to retain more of the taxes paid by businesses and residents here gives more accountability, and in many cases has been proven that actually the spend will be a much more effective one. It gives people time to plan over a longer term - much needed here."
The government issued a lukewarm response to the commission's report.
"We will carefully consider this report. While there is clearly scope for more decentralisation, there are no immediate plans to devolve additional powers specifically to the Mayor of London," said Local Government Minister Brandon Lewis in a statement.
"The mayor has considerable financial power already. The Localism Act passed responsibility for housing, economic development and the Olympic legacy to London, in addition to transport, planning and the police already controlled by the Mayor.
"A £3bn funding deal accompanied these new powers up to 2014-15. As a consequence, London is now largely independent of national government in many areas.
"Since April, London also keeps a significant local share of its business rates, which the Greater London Authority and London's boroughs split. This replaces a series of fixed grants they both previously received."
Related articles:
Boris Johnson Re-elected Mayor of London
Boris Johnson: Blame Lazy Workers not EU for Britain's Economic Woes