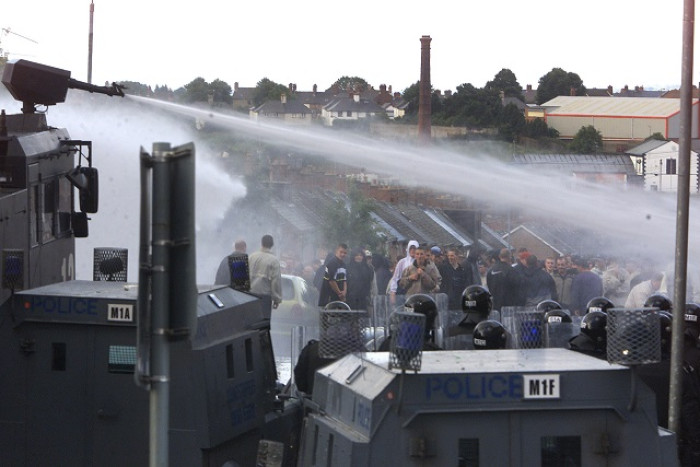 Mayor of London Boris Johnson has provoked anger by agreeing to purchase three controversial water cannons in case there are riots on the capital's streets this summer.
Although the mayor isn't apparently expecting disorder like in 2011, he believes it best to have the equipment available just in case. A document published on the mayor's policing and crime website confirms that a request has been made to buy three water cannons from the German federal police.
"The timing of this decision is driven by the enhanced risk that the water cannon, currently available to be purchased secondhand, are sold to another European police authority," says the document. "The saving represented by this purchase is so significant as to justify the risk caused by the delay in the licensing process."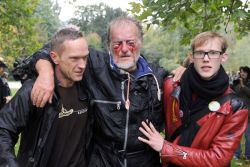 Although the mayor's decision does have some supporters, most notably the Metropolitan Police, Johnson's political rivals have called the decision arrogant as Home Secretary Theresa May hasn't yet given her approval for the weapons to be deployed. Water cannons have regularly been used in Northern Ireland but never on the British mainland.
"Pre-empting the home secretary's decision is rash and smacks of arrogance on the mayor's part," says the Green Party's Jenny Jones, "not to mention a possible waste of taxpayers' money at a time when the Met is making huge cuts."
Labour London Assembly member Joanne McCartney agrees. "To rush this through is typical of Boris's slapdash approach to issues of crucial importance to Londoners. It is telling that 20 out of 25 Assembly members – from all parties – voted against their purchase earlier this year."
Other critics have pointed out that water cannons can also be dangerous. German pensioner Dietrich Wagner, blinded by a water cannon at a Stuttgart protest in 2010, visited London in February to urge Theresa May not to authorise use of the weapons.
However a spokesman for the mayor defended the controversial purchase, saying that even after modifications were made so they could be used on London's streets they would represent a saving of £2.3 million.
"This decision follows the mayor's announcement in March that he would support the commissioner's request to purchase three water cannon from the German federal police at a considerably reduced rate, and much more expeditiously, compared to commissioning new devices. In order to secure them the deputy mayor for policing and crime has authorised the Met to proceed with procurement."