UK Foreign Secretary Boris Johnson urged European nations to stop being sad and gloomy over the outcome of the US presidential election and has advised them to look forward to the opportunities it offers. He called US President-elect Donald Trump "a deal maker" and expressed hopes of a free-trade deal between Britain and Washington.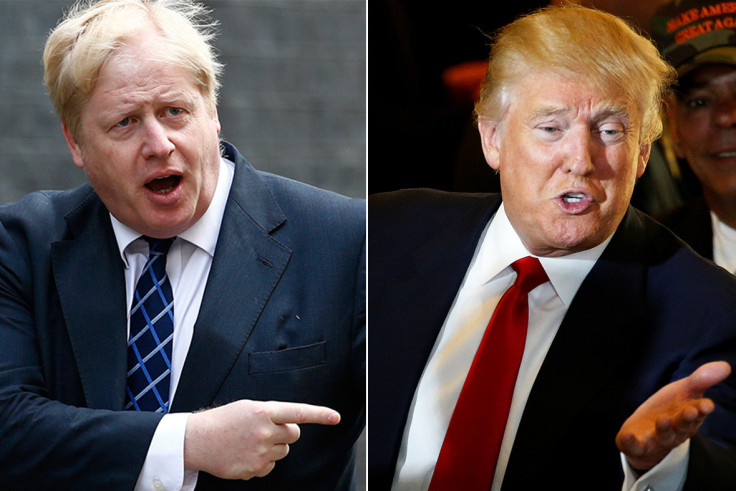 "I may respectfully say tomy European friends and colleagues that it's time we snapped out of general doom and gloom about this election," Reuters quoted Johnson as saying on Thursday (10 November) after his meeting with Serbian Prime Minister Aleksandar Vucic. He is currently on a tour to five European nations to forge deeper ties.
Speaking to reporters on Thursday in Serbia, Johnson said: "He [Trump] is after all a deal maker. He wants to do a free trade deal with the UK.
"I believe that this is a great opportunity for us in the UK to build on that relationship with America that is of fundamental economic importance for us but also of great importance for stability and prosperity in the world,"he added.
He also tweeted the same day that he spoke to US Vice President-elect Mike Pence. "We agreed on importance of the special relationship & need to tackle global challenges together," Johnson said in a tweet.
The former London mayor, who took serious offence when he was mistaken for Trump during a visit to New York earlier in the year, congratulated the newly-elected US president on Wednesday (9 November). He even tweeted that he looked forward to continuing close ties with the US.
However, until Trump recorded a historic win in the 8 November US elections by defeating rival Hillary Clinton, Johnson too was one of the long list of Trump critics. The foreign secretary had termed the incident of him being mistaken for Trump as "one of the worst moments" of his life. The incident took place in March. He had also said he was "genuinely worried" Trump could become the US president.
In 2015, Johnson had said that he feared visiting New York because of "the real risk of meeting Donald Trump" in response to Trump's comments in which he said that parts of London were now so radicalised that police officers feared to go there.