Boris Johnson will not attend EU meeting on Donald Trump victory
The Foreign Secretary's spokesman said the Foreign Office saw 'no need' for an additional meeting on Sunday.
Boris Johnson will miss a special meeting on the election victory of Donald Trump due to be held by EU member states on Sunday (13 November). He will, however, attend the planned Foreign Affairs council meeting with his European counterparts the following day.
Though it was reported by the BBC a senior official would be sent to the meeting in the Foreign Secretary's place, the Foreign Office said it saw no need for the additional meeting.
A spokesman for the Foreign Office said: "The Foreign Secretary will not attend the meeting convened for Sunday. There is a regular Foreign Affairs Council meeting on Monday where a range of issues can be discussed in the normal way.
"We do not see the need for an additional meeting on Sunday because the US election timetable is long established. An act of democracy has taken place, there is a transition period and we will work with the current and future administrations to ensure the best outcomes for Britain."
The announcement follows Johnson's comments on 11 November in which he criticised the reaction of some officials within the European community to Donald Trump's election victory, referring to a "collective whinge-o-rama".
Johnson said: "It's time that we were overwhelmingly positive about the possibilities here and I may respectfully say to some of my beloved European friends and colleagues that I think it's time we snapped out of the general doom and gloom about the result of this election and the collective whinge-o-rama that seems to be going on in some places."
With regards to the UK's future relationship with the US, he said: "I think we should recognise that this is an opportunity," referring to a possible free trade deal between the two.
Though Johnson referred to a "very good conversation" between Britain's Prime Minister Theresa May and "a spectacular relationship with the UK," it was reported on Thursday that the UK government found themselves adrift from Trump's inner circle, having not given any credibility to the prospect of a Trump victory.
Reports suggested that Ukip MEP Nigel Farage, who joined Trump on the campaign trail and was due to meet with the President-elect on Saturday (12 November), would be deployed to build bridges between the two administrations. However, Downing Street dismissed the reports.
At the same time, figures within the European Union cast aspersions on Johnson's comments about a free trade deal. A senior member of Germany's Social Democratic Party told The Times: "What changed is the likelihood of a speedy and preferential trade deal between the UK and US. Even before Tuesday the chances were rather low; now, the hope for this kind of deal seems delusional."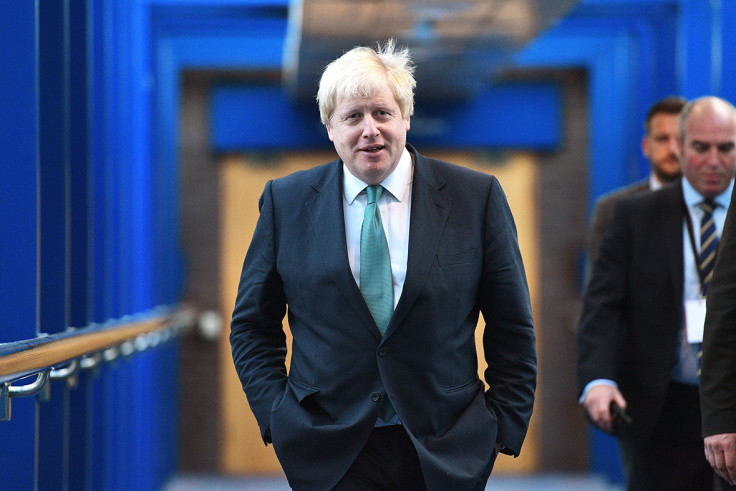 © Copyright IBTimes 2023. All rights reserved.