Boris Nemtsov ally rubbishes claims politician was killed for supporting Charlie Hebdo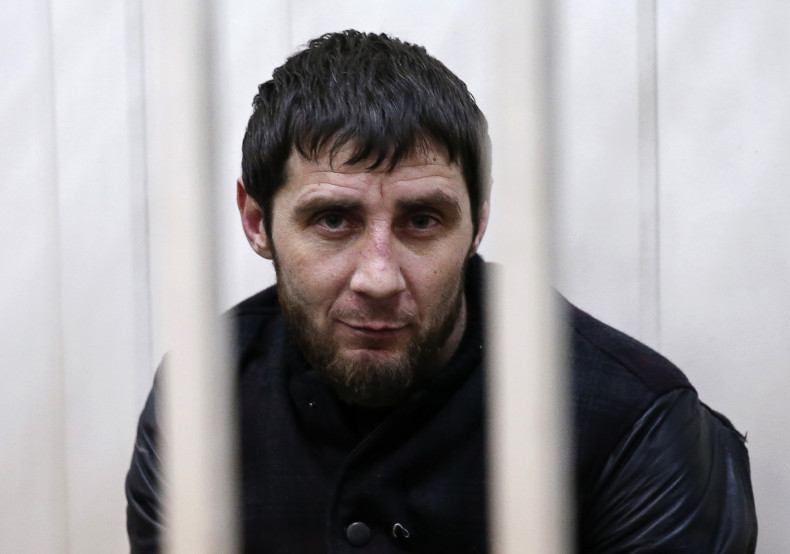 A party colleague of murdered Russian opposition politician Boris Nemtsov has rubbished claims that he was killed by Muslims enraged by Nemtsov's defence of French satirical magazine Charlie Hebdo.
Ilya Yashin, co-leader of Nemtsov's small liberal party, described the claims as "nonsensical" in a tweet, and expressed doubts that those behind the killing would be brought to justice.
"Our worst fears are coming true," Yashin tweeted late on 8 March. "The trigger man will be blamed, while those who actually ordered Nemtsov's killing will go free," reports the Moscow Times.
"Investigators' nonsensical theory about Islamist motives in Nemtsov's killing suit the Kremlin and take Putin out of the firing line," he tweeted on 9 March.
Former deputy prime minister Nemtsov was shot dead on the night of 27 February, in view of the Kremlin, while walking across a bridge with his girlfriend.
Five people have been detained by Russian security forces in connection with the murder. Former Chechen police officer Zaur Dadaev and Moscow security guard Anzor Gubashev have been charged in connection with the killing, with Dadaev allegedly confessing his guilt.
Dadaev has allegedly told prosecuters "that he killed Nemtsov due to his negative statements about Muslims", reports Rosbalt.
In January, Nemtsov made two Facebook postings in which he offered condolences to the families of those killed in the attacks, and under a cartoon from a German newspaper depicting the Prophet Mohammed in a blood bath called for tolerance, reports The Interpreter.
He also wrote in support of Russian newspaper Ekho Moskvii, which republished the magazine's cartoons of the Prophet Mohammed.
Ramzan Kadyrov, Chechnya's pro-Putin ruler, the predominantly Muslim region in southern Russia that has witnessed repeated anti-government insurgencies, linked Nemtsov's murder to the outrage over the Charlie Hebdo cartoons mocking the Prophet Mohammed.
"Anyone who knows Zaur confirms that he is a deeply religious man, and that he, like all Muslims, was shocked by the actions of Charlie and comments in support of printing the cartoons," he wrote on his Instagram account.
Kadyrov supported mass protests in Chechnya after Charlie Hebdo published a front-page cartoon of Mohammed in the wake of the Paris attacks.
Nemtsov previously criticised Kadyrov for making threats against Russian opposition figure Mikhail Khodorokovsky, who also defended Hebdo, and published a list of opponents of Kadyrov he said had been killed.
The Kremlin denies allegations that it played a role in the killings, and has called Nemtsov's murder a "tragedy".
Nemtsov supporters claim the politician was compiling a report proving Russian instigation of violent unrest in east Ukraine and claim he could not have been murdered inside the heavily policed Kremlin security zone without the complicity of Russian security services.