Boris Nemtsov murder: Note exposing 'Putin's lies' over Russian soldiers in Ukraine revealed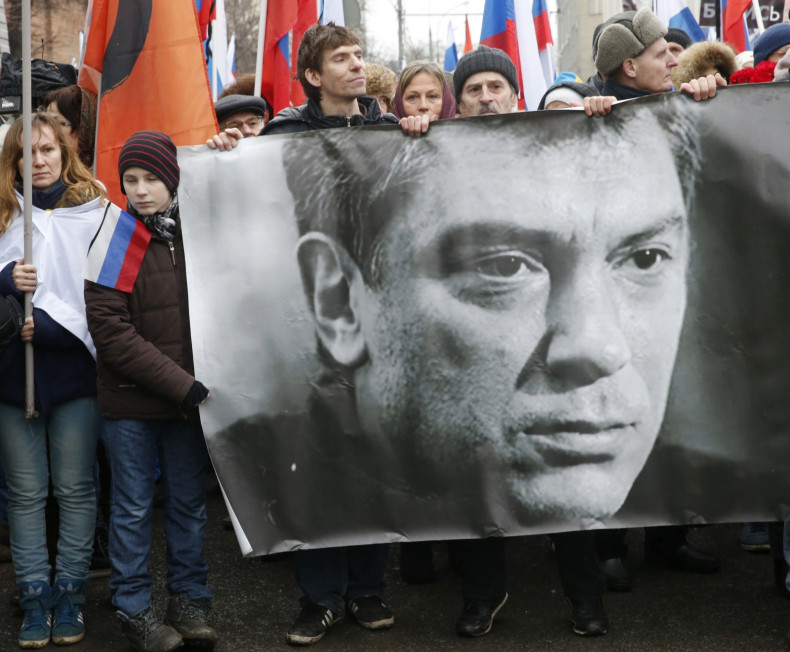 The last written words of assassinated Russian opposition politician Boris Nemtsov about Ivanovo paratroopers being too "frightened to talk" have been revealed by his close aide.
Olga Shorina was working with Nemtsov on a report, Putin And The War, alleging Russia's support for the separatist war in eastern Ukraine, just a day before he was shot dead. Nemtsov had hoped to publish at least one million copies of the report.
Some say his investigation exposing Russia's alleged involvement in the Ukraine war was the main motive behind his death, although the Kremlin vehemently denies such claims. Vladimir Putin himself called the killing of Nemtsov "a shameful tragedy".
However, now Shorina has alleged further proof of Russian soldiers' involvement after Nemtsov showed her a mysterious written note before he was shot dead. It detailed the latest death toll and the fear surrounding troops in the city of Ivanovo.
She added he was too scared to discuss the problem out loud in case their office was being spied on by state intelligence officials.
The alleged note, shown exclusively to Reuters, read: "Some paratroopers from Ivanovo have got in touch with me. 17 killed, they didn't give them their money, but for now they are frightened to talk."
She said: "He did not want to say anything, just in case. He did not want to utter it out loud, which is why he wrote it down for me."
Ilya Yashin, another associate of Nemstsov said he had planned a visit to talk to parents of the killed soldiers.
She said: "He said in the very near future he was going to assemble and put in order various evidence and documents directly proving the presence of the Russian military on the territory of Ukraine and, accordingly, [exposing] President's Putin's lies that there are no Russian servicemen there."
The shooting of Nemtsov happened while he was walking with his 23-year-old model girlfriend, Ana Duritskaya, along on a bridge in Moscow overlooking the Kremlin on 27 February. He was shot in the back four times. She has since gone into hiding in Kiev after being interrogated for three days.
Moscow has always denied its alleged involvement in sending troops or missiles to aid the pro-separatists war against the Ukraine army, which has killed more than 6,000 people.
Liberal opposition leader Nemtsov has always been a fierce anti-Putin critic during the president's 15 year reign. He recently published allegations into corruption concerning the Sochi Winter Olympics in 2014.