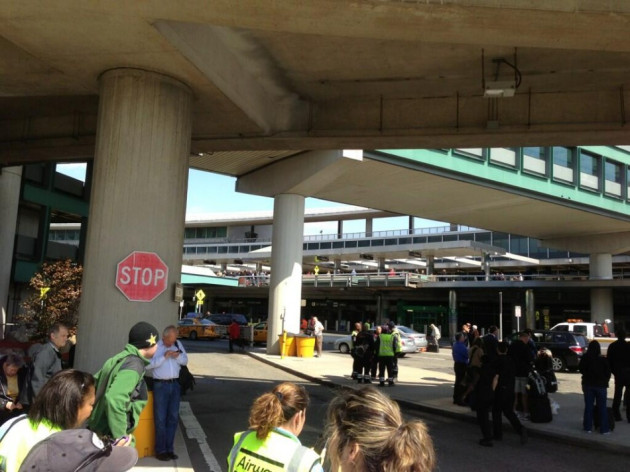 In the aftermaths of Boston Marathon bombings, the central terminal of New York's LaGuardia Airport was evacuated following reports of a suspicious package in a shopping area.
People flocked the streets accessing the airport and posted pictures online, as authorities checked the terminal.
The evacuation involved the upper level of the airport's central terminal building, CBS New York reported.
Authorities gave the all clear and travellers were re-allowed inside the airport about 15 minutes later.
New York City is on a heightened security alert following a bombing that killed three people in Boston, Massachusetts on April 15.
In a separate incident a plane was stopped on the ground at Boston's Logan Airport, as a precaution due to another suspicious package on board.
Passengers of US Airways Flight 1716 from Philadelphia to Boston were let off the airplane and escorted inside the airport. A black suitcase was reportedly taken off the plane.
"Out of an abundance of caution a US Airways flight was remotely parked at the airfield while a bag on board was examined," Boston's Logan Airport wrote in a statement on Facebook.
"The passengers were bused to the terminal, the baggage was deemed harmless, and the flight taxied to the gate. Airport operations were not impacted."
Three people, including an eight-year-old child, were killed and 176 injured, when two bombs exploded near the finish line of Boston Marathon.