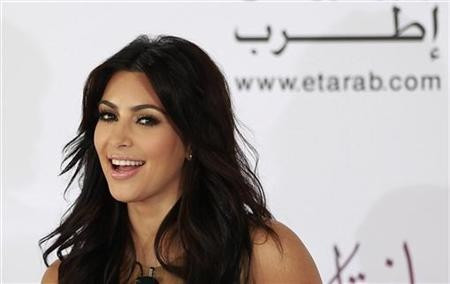 Kim Kardashian has been branded 'insensitive' after posting promotional tweets for home shopping channel QVC as the horror of Monday's Boston Marathon bombings was unfolding.
The pregnant reality star faced fierce backlash from fans after sending out tweets advertising her mother Kris Jenner's upcoming appearance on QVC minutes after the tragedy unfolded.
Three people were killed and 176 injured by bombs which exploded near the finish line of Monday's race.
Following news of the attacks, Kardashian tweeted her condolences to victims of the marathon blasts.
"My heart is breaking for everyone effected or injured in the explosion at the Boston Marathon. God bless you all! My prayers are with you!" she told her 17.7 million followers.
But just twenty minutes later, Kanye West's beau and expectant mother sent out another tweet promoting her mother's new QVC collection of fashion and jewellery.
"Check out @krisjenner on @QVC's PM Style Show at 7PM EST tonight!" She wrote. The tweet was later deleted.
Her promotional message angered many twitter users, who accused her of being insensitive to the victims of the bombings.
"America is in the midst of a tragedy right now. F**k you," one outraged user said.
Another user wrote: "WE DNT GIVE A F**k RIGHT NOW KIM."
Eight-year-old Martin Richard, from Boston, 29-year-old Krystle Campbell, from Medford, Massachusetts and 23-year-old Boston University student Lu Lingzi, from Shenyang, Liaoning have been named as the three victims of the bombs.