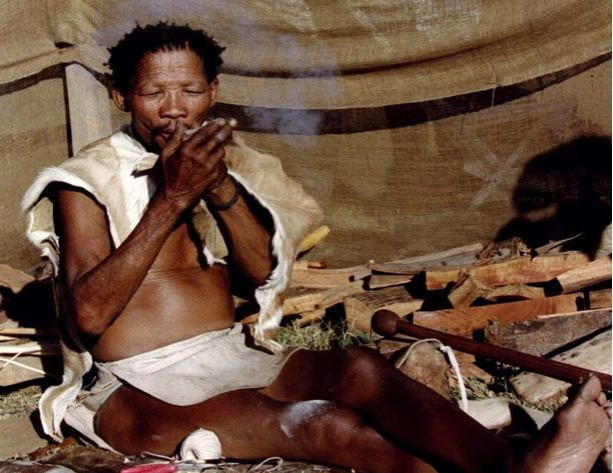 A London-based organisation working for tribal people's rights worldwide has urged tourists to boycott visiting Botswana in the face of the ill-treatment of indigenous people in the country.
Botswana, which is known for wildlife tourism in Africa, is home to some of the last surviving hunter gatherers in the world, the Bushmen or San. They inhabit the Central Kalahari Game Reserve (CKGR) in the Kalahari Desert of Botswana and are genetically the closest tribe to human ancestors.
On World Tourism Day on 27 September, Survival International launched a campaign to embargo Botswana tourism as, according to the organisation, the country is promoting tourism in the CKGR region at the cost of eviction of the Bushmen from their ancestral land.
"Survival has written to dozens of tour operators in Africa, Europe, Asia and the USA, including Trailfinders, Intrepid and Absolute Travel urging them to suspend their trips to Botswana over the disgraceful treatment of the last hunting Bushmen in Africa; and will be launching a new advertising campaign in travel magazines around the world," the organisation said in a statement.
Since 1997, the Bushmen have been facing forced relocation from the CKGR, where they have been residing for 20,000 years.
The Survival's statistics show that between 1997 and 2002, almost all the surviving population of Bushmen was forcibly evicted from their land. However, the indigenous people won their right to the land in 2006.
In yet another incidence of ill-treatment, a 2010 High Court verdict stopped the Bushmen from accessing water through the Reserve's bore holes that led to death of at least one of their women. A year later, the Bushmen overcame this ban.
In May last year, the arrest of five Bushmen for hunting threatened the basic rights of these hunter gatherers who depend on hunting. The San people are legally allowed to hunt inside the CKGR national park for their living.
Eviction of the San people often leaves them prone to much persecution. There have been incidences when these indigenous people were exhibited like zoo animals in fairs in South Africa.
"Survival will also urge over a hundred thousand supporters to join the boycott and write to Botswana's Minister of Tourism telling him 'I'm not coming to Botswana' until the harassment of the Bushmen stops," the statement concluded.