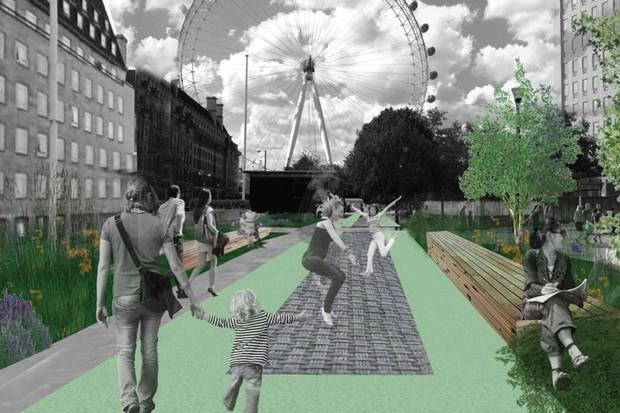 The "world's longest urban trampoline" will be installed in London next year, giving residents of the capital the chance to bounce their way to work.
Charity organisation Architecture for Humanity has designed the trampoline that will be trialled with nine other projects in 2015 as part of TfL's £1.8m Future Streets Incubator scheme.
The location and exact dates have not been revealed yet but it claims that it could provide a "novel solution to the boredom of the morning commute".
Beth Worth, a trustee for the charity, told the Evening Standard: "The idea was intended as something a bit innovative and fun for London. Transport for London wanted to show that London can have that fun factor, giving people a hop, skip and a jump from A to B."
A TfL spokesperson added: "The Bounceway will be the world's longest urban trampoline.
"This iconic and inclusive new public space in the heart of London will boost fitness and fun, and provide a novel form of transport where the journey is the main event."
The trial will be funded partly by TfL and by a crowdfunding campaign.
Other ideas that will be trialled include turning parking bays into mini gardens and introducing electronic parking permits.