Bournemouth midfielder Jordon Ibe robbed of Rolex watch at knifepoint in southeast London
The ex-Liverpool winger's car was rammed by another vehicle containing four men.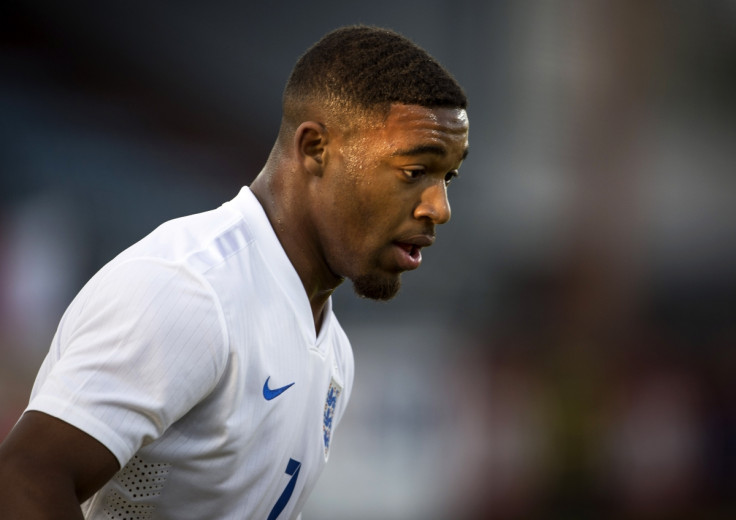 Premier League footballer Jordon Ibe had his £25,000 ($30,885) watch stolen as he was driving home from a training session. His car was hit near Surrey Quays underground station, south-east London and Ibe was threatened with a knife by one of the attackers.
Police are investigating whether the car crash and collision, which happened on 6 November were deliberate. A Met Police spokesman said: "One of the suspects threatened the victim with a knife before stealing his watch. The victim was not injured.
"At this early stage, officers are investigating whether the suspects intentionally collided with the victim's car."
The £15m ex-Liverpool player was unharmed in the incident.
Ex-Chelsea player Leon Knight later retweeted Jack Wilshere, Ibe's team-mate, according to The Sun.
The social media post showed a picture of a diamond-encrusted kettle (Cockney rhying slang for a watch).
"@JackWilshere holla at Jordan (sic) Ibe or whatever his name is. The ex Liverpool don playing for u. I can get back his iced out kettle."
The tweet has since been deleted.
In August of this year, Marcus Rashford had his £20,000 Day Date II Rolex stolen while he was trampolining. He had spent the day at the Jump Nation trampoline park but had forgotten to collect the watch when he left.
When Rashford, who earns £50,000 a week, called later for the Rolex, he was told that a man saying he was a relative of the Manchester United footballer had taken it.
A source said: "Marcus is devastated by the loss of his watch.
"He bought it for himself and one of his first big purchases. He's a sensible lad who has his feet on the ground. The Rolex was a treat to himself for his breakthrough season.
"What's made it all the more upsetting is that someone has apparently pretended to be a family member to take it."
© Copyright IBTimes 2023. All rights reserved.