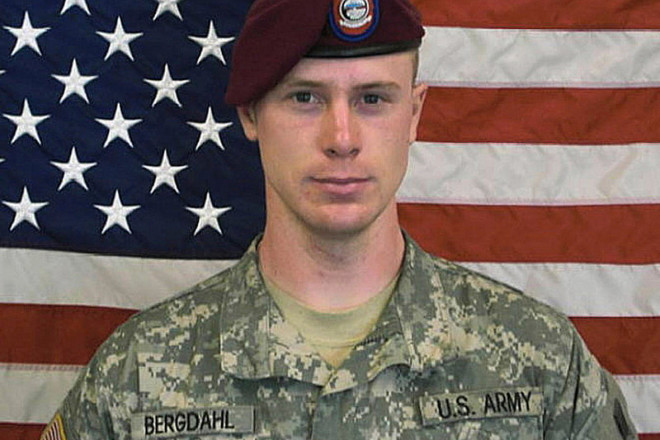 American soldiers and veterans have taken to social media to question the release of Army Sgt. Bowe Bergdahl after five years held captive by Taliban fighters.
Bergdahl's critics have called him a deserter whose decision to go AWOL (absent without leave) cost the lives of at least six soldiers.
According to first-hand accounts of soldiers in his squad, Bergdahl dropped his weapons while on guard duty and walked off the observation post with just a compass, a knife, water, a digital camera and a diary.
The then-23-year-old was believed to have grown disenchanted with the mission and the army, and simply decided to go "outside the wire" and disappear.
This version of the events, which is unconfirmed, is based on a 2012 report by Rolling Stone magazine which comprised interviews with Bergdahl's fellow soldiers and his parents in Idaho.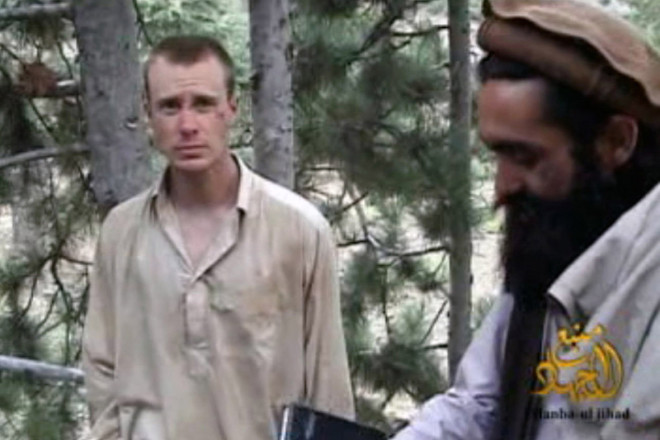 After the release last Saturday, former Sergeant Matt Vierkant told CNN that Bergdahl "deserted during a time of war and his fellow Americans lost their lives searching for him" and for this reason he should face a military trial.
Defence Secretary Chuck Hagel shunned questions about Bergdahl allegedly going AWOL, and other US officials said he is unlikely to face any punishment.
But many soldiers have expressed frustration about the deal that allowed Bergdahl to be released as part of a prisoner swap involving five mid to high-level Taliban, who have been delivered to Qatar from the US military prison in Guantanamo Bay, Cuba.
Facebook pages such as 'Bowe Bergdahl is a Traitor' and 'Bowe Bergdahl is NOT a hero' have gathered hundreds of thousands of followers. Several posts include anonymous stories from soldiers who allegedly served in Afghanistan when Bergdahl was held captive by the Talibans.
A post reads:
Petition to White House
A petition to "Punish Bowe Bergdahl for being AWOL/Desertion during Operation Enduring Freedom" has been submitted to the White House. A soldier who claims he served with Bergdahl's squad tweeted under the name of "Cody" a recollection of stories about the soldier.
While soldiers were searching for Bergdahl, a platoon "came upon some children, they asked him have they seen an American. The children said 'yes, he was crawling on his belly through weeds and acting funny a while ago,'" according to Cody.
"Villagers said an American did come through the area and was wanting water and someone who spoke English," Cody shared.
Emails exchanged with his parents, published by Rolling Stone in 2012, revealed that Bergdahl no longer backed the US effort in Afghanistan.
"The future is too good to waste on lies," Bergdahl wrote "And life is way too short to care for the damnation of others, as well as to spend it helping fools with their ideas that are wrong. I have seen their ideas and I am ashamed to even be American. The horror of the self-righteous arrogance that they thrive in. It is all revolting."
Bergdahl also wrote: "I am sorry for everything. The horror that is America is disgusting."