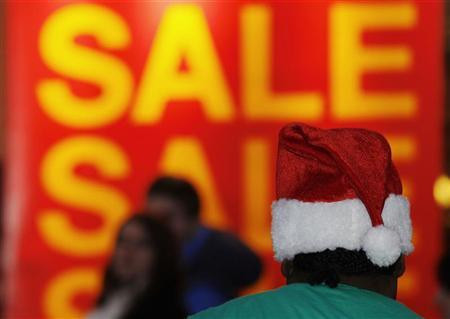 With Christmas Day looming savvy shoppers are likely to be hanging on to a secret stash of cash for the biggest shopping day of the year - Boxing Day.
Thousands of retailers will slash their prices on the morning after the night before and if you are at the right place, at the right time, you could be one of the millions bagging themselves a bargain at up to 95% off.
But if you want to survive the day without any changing room showdowns and regrettable impulse buys, here are a few essential tips.
Get Online
If you cannot wait for the store to open, and hate the idea of traipsing around the high street for hours on end, head online.
Most retailers will start slashing prices at the stroke of midnight and you can get some of the best deals while sitting on the sofa eating leftover turkey.
Get the inside info
Signing up to mailing lists for retailers such as Asos.com, Topshop, Whistles and Boden is a great way to make sure you are one step ahead of the bargain-hunting game. Not only will you get tip-offs but you will be able to get your mitts on some of your most converted items thanks to exclusive pre-sales as a member.
Make sure it's a bargain
You can be easily tempted to buy an item even if it is not really something you would wear or use simply because it's on sale. This is a big no-no. No matter how appealing that pink PVC skirt looks, if it doesn't go with anything in your wardrobe or is that tad bit too small, then walk away. Remember: a bargain isn't a bargain unless you would have paid for it full price.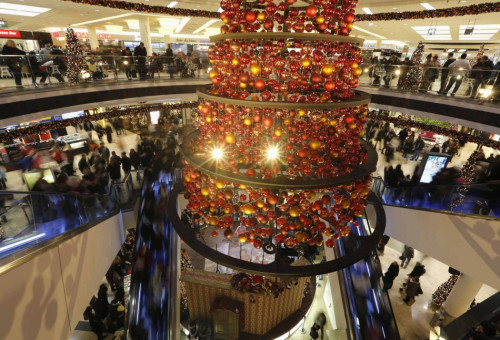 Boxing Day Opening Times around London:
Lakeside 9:00 - 19:00
Westfield Stratford City- 8am - 10pm
Oxford Circus 9am — 9pm (John Lewis closed)
Brent Cross 10:00 am - 9:00 pm
Bluewater 9am - 7pm
Westfield White City 8am – 11pm
Around the UK :
Bullring Birmingham Shopping Centre 9:00 am - 8:00 pm
Manchester Trafford Centre 8am - 8pm
Edinburgh Ocean Terminal 10am - 8pm
Newcastle Metro Centre 9am - 8pm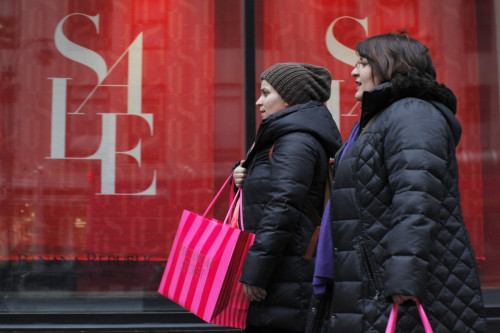 Nearly 75% of high street stores are already running sales so expect even bigger discounts when you head to these stores on Boxing Day.
Household
Ikea is already on sale with up to 50% off items across the range.
Argos is offering up to 50% off a range of 1,000 toys at Argos before Christmas Eve.
Fashion
Marks & Spencer is already offering half-price Christmas gifts and beauty products and is planning an unprecedented "Mega Day" sale starting on 21 December.
River Island is soothing the post-Christmas blues with offers of up to 30 and 40% off across the store.
Online retailer Asos customers can get 50% off selected brands while stocks last and delivery is free. It couldn't get any sweeter.
Technology
Amazon, Britain's favour online retailer, is giving customers a head start by kicking off it sales on Christmas Day. Expect low prices on tablets, computers, CDs and games consoles.
From Boxing Day, PC World is offering a range of deals including £260 off iPads.