Muhammad Ali in hospital with respiratory issue
Boxing legend Muhammad Ali is in hospital for a respiratory issue, the former world heavyweight champion's spokesman confirmed. The 74-year-old, who is said to be in "fair condition," is being treated by doctors as a precaution.
According to the BBC, spokesman Bob Gunnell confirmed to the Associated Press that Ali was being treated but did not reveal at which hospital or when he was admitted. "A brief hospital stay is expected," the statement said.
The three-time world champion was diagnosed with Parkinson's disease in 1984, just three years after quitting boxing. Ali was last in hospital in December 2014, and then again in January 2015, for a severe urinary tract infection that was initially diagnosed as pneumonia, ESPN reported.
The former world champion is not only known for his athletic achievements, but for his work with social activism, CNN noted. In April 1967, Ali refused induction into the US Army as a conscientious objector to the Vietnam War.
For his refusal, he was stripped of his world title by the World Boxing Association and convicted in federal court of violating Selective Service laws in 20 June 1967. He was sentenced to five years and a $10,000 fine, but his case was later appealed.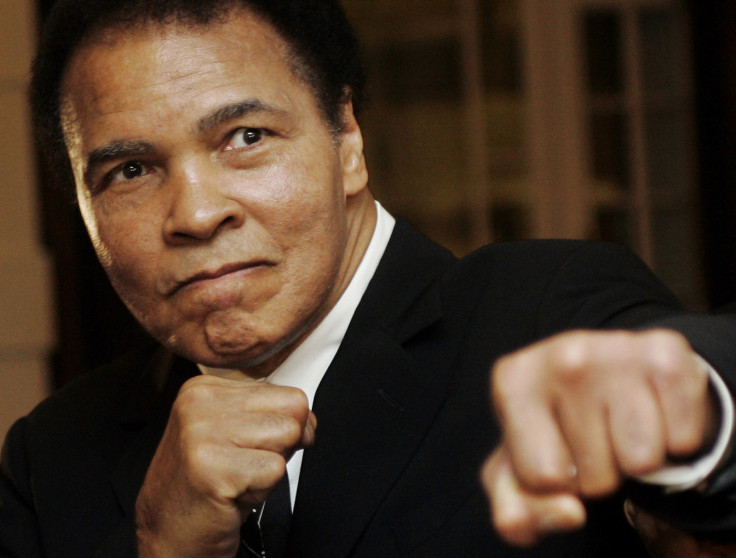 Ali - born Cassius Clay - attempted to negotiate the release of American held hostages in Iraq and Kuwait with Saddam Hussein in 1990. Eleven years later in 2001, he appealed to Iran to release American hikers, Shane Bauer and Josh Fattal.
Ali has remained away from the limelight in recent years. According to The Guardian, his most recent public appearance was at the "Celebrity Fight Night" gala in Arizona back in April. The gala benefits the Muhammad Ali Parkinson Centre.
© Copyright IBTimes 2023. All rights reserved.