Lee Purdy has been left unimpressed with the recent performances of Deon Alexander and has an explosive show when he enters the ring with the IBF welterweight champion on Saturday night in Atlantic City.
Alexander has often been criticised for his somewhat negative style but he remains the outstanding favourite to overcome his British challenger, having mixed it with some of the biggest names in the 147lb division.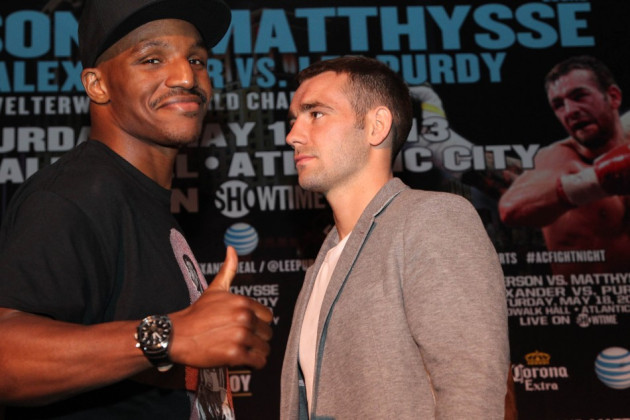 Purdy has taken the fight on short notice, after Kell Brook was forced to withdraw through injury, but the 25 year old truly believes that he has the power to send Alexander to the canvas.
"I've watched a lot of his fights since we got the fight and he's not looked great recently," said Purdy. "He's been holding a lot in recent fights which is why I mentioned that. His style doesn't impress me which is why I don't watch him.
"I think I can land big shots on him and make him fight my fight, and if I connect cleanly on him there's only one place he's going to go and that's to the canvas. He says he wants to fight the biggest names in the game, no-one here has heard of me so he has to look good against me and he's not going to if he's just going to hold.
"I want him to have a clean fight. I don't want to just hold, get through and nick fights on points, I'm here to entertain and please the fans because that's what they pay their money to see."
While Alexander has only suffered one defeat at the hands of Timothy Bradley, Purdy has never been above European level and has three losses on his record.
However, he has stopped his last four opponents and he truly believes that Alexander will be shocked by his power.
"My punching power is underestimated, I'm tough and durable and I'm out here to win, I'm not here to make the numbers up," added Purdy. "If he underestimates me it's a big mistake and it will be all over for him. Tune in, it's going to be a great fight and an explosive performance."