10-Year-Old Boy Who Murdered Neo-Nazi Father Jeff Hall Sentenced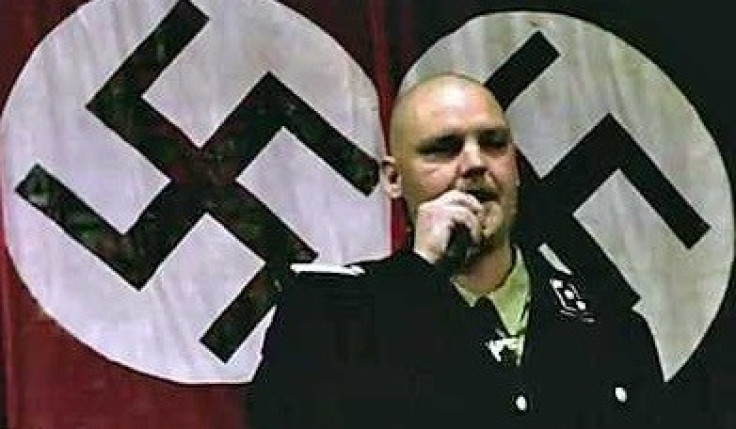 A boy who murdered his neo-Nazi father when he was 10 years old by shooting him at point-blank range while he slept, has been sentenced to at least seven years in juvenile prison.
The boy, now 13, was found guilty of second-degree murder after shooting his father Jeff Hall at his home in California in May 2011.
Joseph confessed to the killing, but told detectives he did it because he suffered years of physical and psychological abuse at the hands of his father.
He also claimed he did it to stop Hall, regional leader of the neo-Nazi group the National Socialist Movement, from leaving his step-mother as he was afraid he would have to choose who to live with if they divorced.
Since his murder conviction in January, prosecutors and defence teams have argued whether the boy should be sent to a secure facility or a residential treatment centre.
A judge has now declared he must spend at least seven years in juvenile detention, with the maximum sentence of 10 years.
Defence attorney Punam Grewal, who sought a lesser sentence, described the ruling as a "complete miscarriage of justice".
The court heard how the boy had anger issues well before his father became involved in white supremacy. At age five he stabbed a teacher with a pencil during his first day in kindergarten and also tried to strangle a teacher with a phone cord.
John Hall, a spokesman for the Riverside County district attorney's office, argued the boy may have committed the crime even if his father was not a neo-Nazi.
"It was our belief that this would have happened even if (Hall) was not part of the National Socialist Movement," he said. "This was done more on a domestic level."
Prosecutor Soccio said outside court: "He's going to get a significant amount of therapy. I hope he will face up to what he did and come out as undamaged as possible.
"He was born with a very troubled spirit, a lot of anger," Soccio added. "He was unable to control his anger from the time he was tiny."
Riverside County Superior Court Judge Jean R. Leonard said the boy is someone with "exceptional needs".
The boy will now become will be the youngest prisoner in the juvenile system and will have no opportunity for education.
© Copyright IBTimes 2023. All rights reserved.