Boy, 7, survives 100mph crash after stealing Chevy in desperate bid to see separated mother
Chance Nichols had tried to get behind the wheel three times in the week before the crash.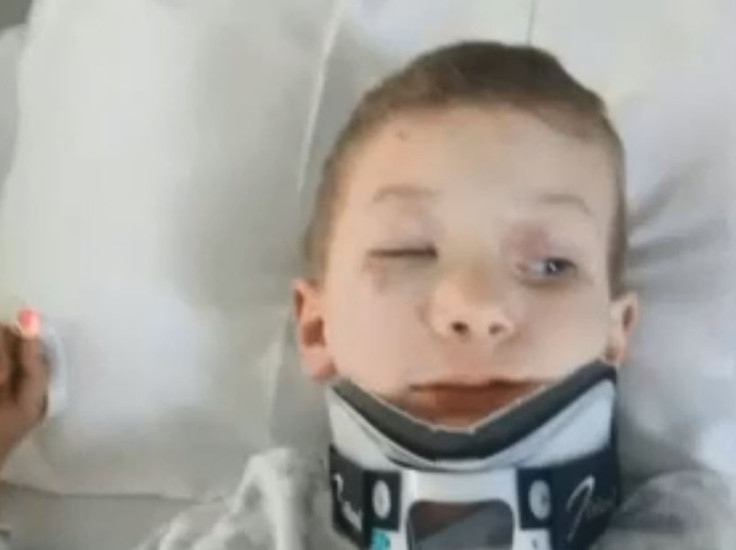 A seven-year-old boy who narrowly escaped with his life after wrecking a stolen car while driving at more than 100mph was trying to see his separated mother, it has been claimed.
Chance Nichols, from Inola, Oklahoma, had already stolen a car three times that week when he got behind the wheel and crashed on Boxing Day morning, his mother said.
He managed to survive the high-speed collision in Wagoner County despite him not wearing a seatbelt and the car flipping three times when it ran off the road.
The boy was taken to hospital with head injuries but his condition is described as stable.
Chance's mother, Cyndi Nichols, said she has been fighting for custody of her son from his father for three years now.
"I know that he did this, he chose to pick those keys up. However, if he would've had the right parental guidance, he should not have been able to get to those keys," she told News9.
She added: "Chance needs parental guidance and he doesn't have it right now. He is like a seven-year-old on his own."
Cyndi Nichols said she's only been allowed to see her young boy for one hour a week since she lost custody in 2014. She said Chance told her at the hospital he was trying to get back to her at the time of the crash so they could live together.
Police say the incident happened after Chance's father dropped him off at a friend's house, where he then took off in the homeowner's Chevrolet Cruze.
Officers say it's a miracle he survived the crash.
Chance's father, who has not been named, said he is shocked by what happened. He said the boy's mother is not part of his life.