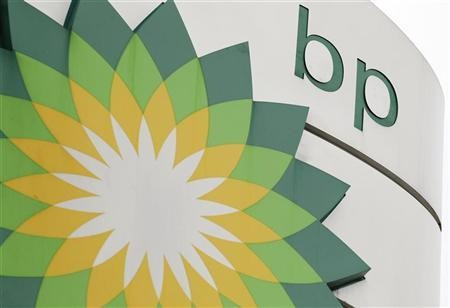 BP and its partners has won approval to begin work on its £4.5 billion oil field investment in the Clair field, near the Shetland Islands.
The British oil giant said the Government had granted permission for them to begin the second phase of the development of the Clair field.
This second phase forms part of a £10 billion project being spent by BP and its Shell, ConocoPhillips and Chevron over the next five years.
At £4billion, BP's involvement is the highest level of annual investment the company has made into the UK North Sea
"The UK Government today granted BP and its partners -- Shell, ConocoPhillips and Chevron -- approval to proceed with the £4.5-billion ($7.0-billion, 5.1-billion-euro) Clair Ridge project, the second phase of development of the giant Clair field," BP said in a statement.
"I am delighted to give the go-ahead for this project; this investment is great news for Aberdeen and the country and provides a massive boost for jobs and growth," British Prime Minister David Cameron said in the statement.
"It shows the confidence that there is to invest in the North Sea -- we have cutting edge technology, world class skills and expertise and a UK Government that is committed to do what we can to secure future investment."
This new facility will be able to produce about 640m barrels of oil over a period of 40 years.
"Although it began over 40 years ago, the story of the North Sea oil industry has a long way yet to run," BP chief executive Bob Dudley said.
"BP has produced some five billion barrels of oil and gas equivalent so far from the region and we believe we have the potential for over three billion more."
The company has recently set up a contingency plan in order to avoid another oil spill disaster like the one witnessed at the Deepwater Horizon Spill in April 2010.