Tottenham Hotspur goalkeeper Brad Friedel claims he is happy at the club despite Hugo Lloris starting the last five league games between the sticks.
Friedel started 10 of Tottenham's first 11 games in the league this season, but his French teammate has been employed in the last five matches, including the defeat to Everton on Sunday.
The 41 year old insists that even with Lloris now installed as the No.1, he won't be leaving come the January transfer window despite links with a move back to Blackburn Rovers.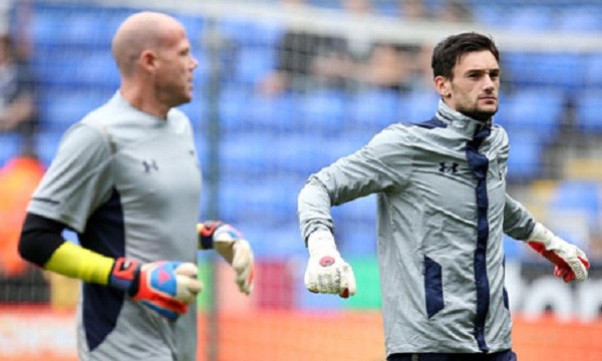 "I cannot answer questions (about a potential January move)," Friedel said. "It's all hypothetical. Right now I am a Tottenham player and I am very happy here.
"I have no idea (about Blackburn's interest). When I was apparently contemplating doing a medical I was at home having Thanksgiving dinner with my family.
"What happens between club and club a lot of times players don't know. At the end of the day I am contracted to Tottenham and am concentrating on Tottenham."
Lloris joins Spurs on deadline day in the summer transfer window from Lyon but began the season as the No.2 under Andre Villas-Boas, as Freidel, an ever present in the last six seasons in the Premier League while at Blackburn Rovers and Aston Villa, retained the No.1 jersey.
However, the France captain has now taken the mantle at White Hart Lane having started the club's last five league games but his American teammate sees no rivalry between the two.
"There is no rivalry with Hugo, but do I thrive on competition? Absolutely," Freidel said. "I wouldn't be playing at the age of 41 if I didn't.
"At every club I have been at for the last 21 seasons there has been competition for places.
"When I signed it was a two-year contract. I figured I would play last year. This year was unknown. They have been on the look-out for a long-term number one goalkeeper for a couple of years.
"This club wants to be in the Champions League. They want to be there every single year and they want to be trying to win trophies all the time so they continuously have to buy good players in every position."