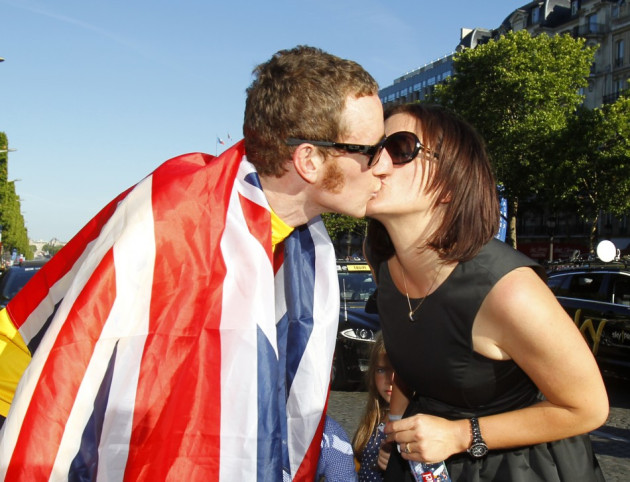 Olympic hero Bradley Wiggin's wife launched into a furious tirade at the driver who knocked him off his bicycle at a petrol station, according to The Sun.
Catherine Wiggins arrived at the scene at the BP station in Eccleston, Lancashire within five minutes of the crash on Wednesday evening, and reportedly had to be restrained by her injured husband when she saw the woman who had knocked him over.
Garage attendant Yasmine Smith told the Sun that she was behind the counter when she heard screeching tyres and a crash. She added:
"A lady had pulled out of the garage turning right, looked left, looked right and didn't see him. He's gone into the wing mirror of her car and she's realised and stopped across the road.
"Within minutes there about eight police cars and in about 10-15 minutes the ambulance came.
"Bradley's wife arrived looking very upset and angry. When she saw the woman she began racing toward her. Bradley was in so much pain he couldn't stand up straight. But he managed to calm his wife down and I put an arm around him to support him.
"It was only then that I realised who it was."
When she got to scene of the crash, Wiggins was starting to turn blue.
After Catherine had calmed down, she went to hug her dazed husband, but Wiggins rebuffed her, saying: "Don't, my ribs."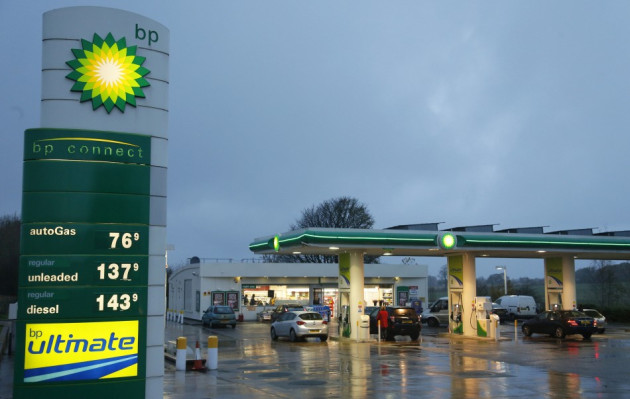 Meanwhile, the driver of the vehicle which hit Britain's most successful-ever Olympian was stunned when told who it was she had struck. When a police officer asked her "do you know who you have hit?" she responded "I can't believe it."
The four-time Tour de France winner and Olympic gold medallist suffered an injured finger and bruising to his ribs in the incident, in which the front wheel of the mountain bike he was riding buckled.
Catherine Wiggins later leapt to her husband's defence again on social network Twitter, after he drew flack for making an obscene gesture to photographers as he left Preston Hospital.
@cathwiggins1981 why does Brad swear at press/news cameras? As a role model to young cyclists this is poor. #noneedforit

— Tony Cable (@C12BLE) November 9, 2012
@c12ble obviously you would give a Keats recital in a similar situation when in pain with a pap stopping you go into your house. — Catherine wiggins (@Cathwiggins1981) November 9, 2012
A Team Sky spokesman said: "We can confirm that on Wednesday evening Bradley Wiggins was involved in a road traffic accident while riding his bike near his home in Lancashire.
"The injuries he sustained are not thought to be series and he is expected to make a full recovery."